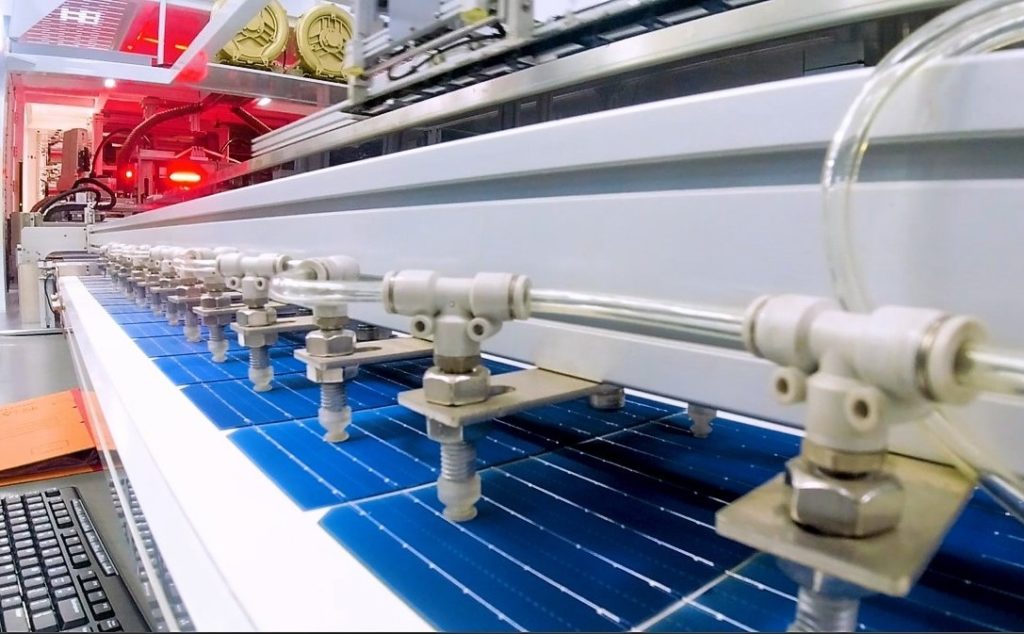 Indian solar module manufacturing capacity is forecast to reach around 95GW – up from 39GW at the end of September 2022 – according to research from analyst and consultancy Mercom India Research.
The 'State of Solar PV Manufacturing in India' report also predicted that India's domestic cell manufacturing capacity, which was around 4.7GW as of last September, will reach 32GW by the end of 2024. "Significant" capacity additions of polysilicon, ingots and wafers are also expected by the end of 2024.
The projected growth is put down largely to the policies that the Indian government has introduced over the last few years to incentivise a domestic manufacturing base. The production-linked incentive (PLI) programme saw impressive uptake, with funding for the first round seeing a fourfold increase to US$2.6 billion in February 2022. The second round, announced later that year, set its sights on 65GW of additional manufacturing capacity.
Alongside the ballast that the PLI provides, Mercom's report predicts that the approved list of models and manufacturers (ALMM) – which excludes Chinese manufacturers – and the domestic content requirement will drive demand for domestic manufacturing, whilst the basic customs duty (BCD) tariff of 40% on imported modules will make domestic modules more financially competitive.
PV Tech Premium spoke with consultancy Bridge to India this week, which outlined the challenges facing the Indian solar industry – and particularly domestic manufacturing – for the remainder of this year. The balance between the positive incentive of the PLI and the protectionist BCD and ALMM is yet to be achieved, as module imports fell off a cliff after the BCD's introduction and domestic capacity is yet to make up for it.
Analysis from Fitch Solutions reached similar conclusions, saying that the headwinds affecting the domestic solar landscape in India will continue for much of this year.
Mercom's report included a graph indicating that 2023 will see the most capacity additions through 2025, after which point significant enough capacity will be reached to address the module shortages and project postponements that have been reported in recent weeks.