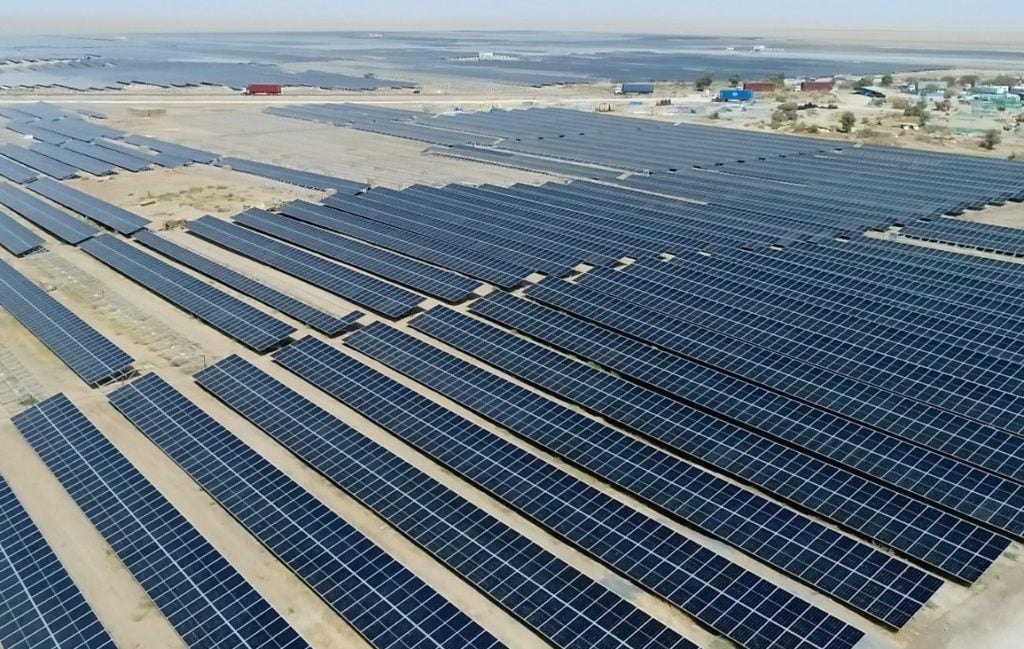 Despite the headwinds impacting module supply and solar deployment, India's solar market is expected to emerge from a slow 2023 with significant growth and feel the benefit of the country's protectionist domestic manufacturing policies.
Analysis from consultancy Fitch Solutions has said that the difficulties faced with module supply and an insufficient domestic manufacturing base are set to pass in the long term as legislation is set to catalyse the rooftop market and more manufacturing capacity comes online.
Indian firm JMK Research and Analytics said that the country installed around 11GW of utility-scale solar PV in 2022, whilst Fitch Solutions said that the total installation of all solar PV in the country in 2022 was 12.8GW. Though this was larger than installations in 2021, it was 30% lower than the national target for the year.
The country's basic customs duty (BCD) and Approved List of Models and Manufacturers (ALMM) programmes meant that module imports from China nosedived whilst domestic manufacturing capacity lagged behind in picking up the slack.
The research from Fitch said that the rooftop solar sector is set to grow in the coming years after the Ministry of New and Renewable Energy (MNRE) extended its rooftop solar programme to 2026. The extension is because of 2022's failure to meet its targets, and despite impressive growth in recent years the Indian rooftop market still accounts for a less significant market share than in many other countries with comparable renewable energy targets.
However, Fitch Solutions said that it expects the four-year extension to the MNRE programme to see a simplification of the rooftop installation process, as well as the government's Energy Conservation Bill which allows it to mandate the use of non-fossil fuel electricity for consumers spurring an increase in rooftop PV adoption.
A number of domestic manufacturing plans are also set to come online in 2023, notably projects from Waaree Energies and First Solar. 2023 solar deployment is forecast to be particularly slow – with just 9.5GW forecast by Fitch – as the rise in costs and supply shortages brought about by the BCD and ALMM are felt in force, but capacity additions in H2 2023 and into 2024 will likely see the clog begin to ease and installations pick up.
Overall, solar is ultimately set to be the fastest-growing and most significant source of renewable energy in India, with Fitch Solutions projecting the sector to more than double in the next decade, reaching 165.9GW by 2032 at an average annual growth rate of 10.3%. That figure is notably lower than the country's target of having 280GW of solar installed by 2030.