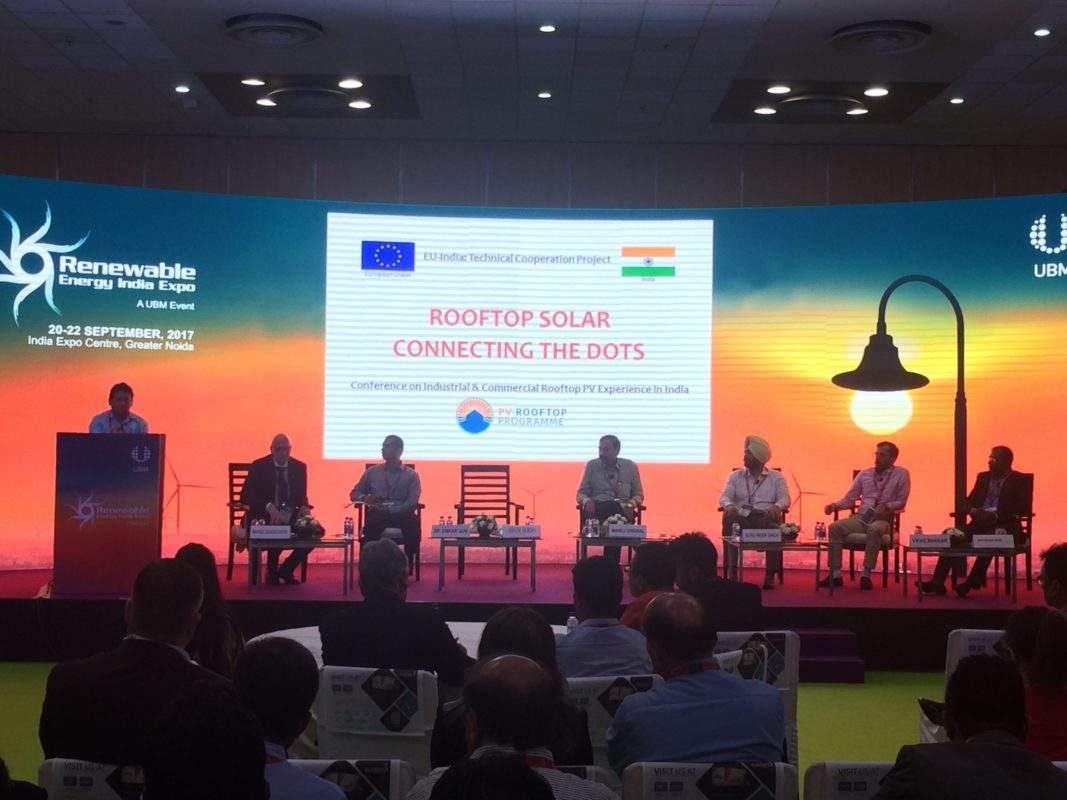 India's Ministry of New and Renewable Energy (MNRE) has nearly finished approving all sanctions for rooftop solar subsidies and the sanctioning process will be reviewed in November, according to Hiren Borah, who heads Solar City, Green Building, grid-connected roof top programmes at MNRE.
Speaking at the REI Expo near Delhi, Borah said that the ministry had a INR50 billion (US$769 million) grid-connected rooftop subsidy budget to sanction across 4.2GW of capacity, of which 2,100MW has already been approved for all the implementing agencies such as Solar Energy Corporation of India (SECI) and public sector undertakings (PSUs).
He said the November review will be a chance to examine how much has been achieved so far and to consider whether to increase the programme.
In a separate issue, Borah warned rooftop solar channel partners that they must receive a letter of approval from states or implementing agencies before installing their PV system, otherwise the ministry will not provide the subsidy.
However, Borah also noted that the majority of rooftop solar installed in the country so far has been in the non-subsidy category.
India has also started giving concessional loans to the Commercial and Industrial (C&I) sector, part of which is coming from the World Bank via the State Bank of India, and the other part of which is provided by Asian Development Bank (ADB) via the Punjab National Bank (PNB).
Last June, India put forward two separate policies that both promote and mandate rooftop solar for certain buildings.