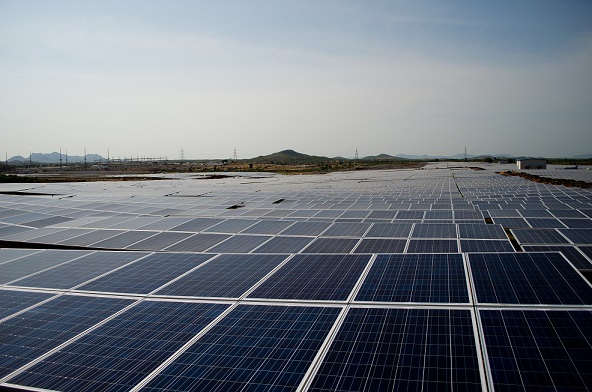 India's Ministry of New and Renewable Energy (MNRE) is setting up a committee to help resolve disputes between solar or wind developers and the two major state-run off-takers.
The Dispute Resolution Mechanism would be applicable to unforeseen disputes that are either in or outside contractual agreements between renewable energy developers and the Solar Energy Corporation of India (SECI) or the utility National Thermal Power Corporation (NTPC).
In a published Order, MNRE said that the Indian solar and wind sectors have been requesting such a mechanism for a long time. The ministry now aims to set up a transparent and unbiased mechanism, that includes a three-person independent Dispute Resolution Committee (DRC). This Committee will be based in Delhi and the selection of its members will be made in a manner that ensures no conflict of interest. It will apply to all programmes being implemented by SECI and NTPC.
Meetings of the DRC shall be organized in the premises of SECI and NTPC respectively. No lawyers will be allowed when the parties present any case before the Committee.
Cases to be considered by the DRC could include:
Appeals against decisions given by SECI or NTPC on time extension requests based on terms within the contract. This includes requests for extensions due to 'Force Majeure' events like flooding and earthquakes, or delay in handing over of land by solar park developers and delay in connectivity, for example. If applications for extensions are made within the time limit of the contractual agreement, the developer, if unsatisfied with the decision of NTPC or SECI, can appeal to the DRC.
Requests for extensions due to unforeseen circumstances not covered under the terms of the contract. This includes instances where the site is to be procured by the developer but there is a delay in land allotment due to policy change or registration by the government, or delays in grant of proposed connectivity due to court stays.
DRC recommendations along with MNRE's observations will be placed before the Minister for New and Renewable Energy for a final decision.
Further details on the Dispute Resolution Mechanism can be found here