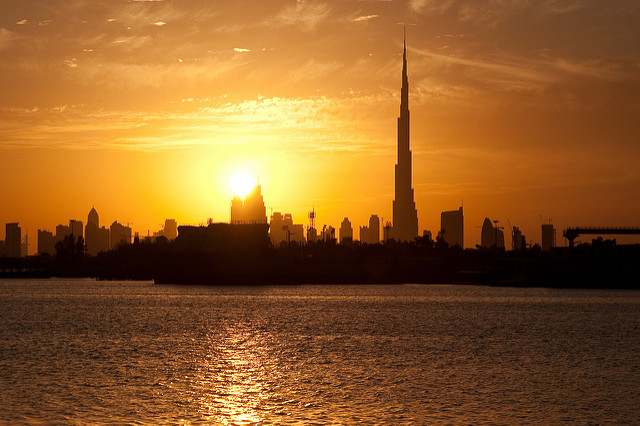 Al Naboodah Group Enterprises (ANGE), a Dubai-based conglomerate, has partnered with Indian solar EPC and manufacturer Jakson Group in order to expand into the solar energy space.
ANGE employs more than 16,000 people in businesses ranging from agriculture and transport to electricals such as energy-efficient LED lighting. Under its newest business, Al Naboodah Electrics, the conglomerate aims to capitalise on Jakson's solar expertise and its own knowledge of the local UAE market to work on projects using Jakson solar modules and other products.
ANGE will be able to carry out project development with an in-house EPC team, helping it to have more control over the build, schedule and cost of projects, the firm claimed.
To kick things off, Al Naboodah Electrics is in the first phase of having the ANGE Corporate Headquarters in Al Awir receive 25% of its energy needs from rooftop solar.
Buti Al Naboodah, deputy CEO, commercial for ANGE, said: "The launch of this business is a strategic move that fulfils our sustainability ambitions while aligning ourselves more closely with the UAE Vision 2021 and the UAE Energy Plan."
Sundeep Gupta, vice chairman and managing director, Jakson Group, said: "The UAE is in a prime position to harness the abundant energy of the sun, and partnering with Al Naboodah Group Enterprises leverages the expertise of two leading companies in their respective fields. With Al Naboodah Electrics, our solar panels can be customised to support the energy strategies for a wide audience across the public and private sectors. We also have a wide range of renewable energy products and solutions for various applications."
Solar progress in the Middle East is picking up pace with recent tenders in Oman and Saudi Arabia as well as the financing of a 2GW solar park in Egypt.