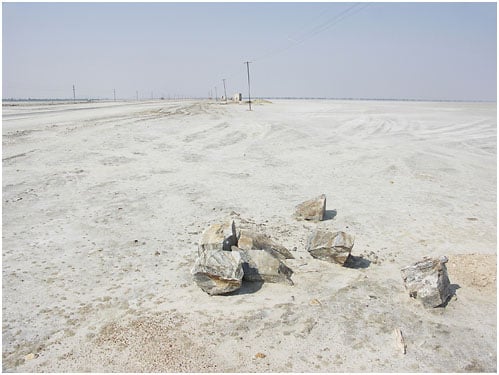 Indian salt producer Sambhar Salts Limited (SSL), a subsidiary of state-owned firm Hindustan salts, has invited Expressions of Intent (EOI) for the development of a 100MW solar project in the state of Rajasthan, on an EPC basis.
The proposed location at Sambhar is roughly 75km from the city of Jaipur. SSL has 58,000 acres of land at Sambhar Lake Area, out of which 19,600 acres is plain land. Just 2,500 acres of this plain land is used for salt production.
SSL will provide the land for the PV project, but it is proposed that all other costs such as installing the project, seeking permits and signing PPAs will be taken on by the contractor.
Power generated from the project shall then be sold in the market and revenue generated will be shared between Sambhur Salts and the solar developer. As a result, any EOI should include a proposed model for revenue sharing from the project.
SSL said that Sambhar experiences extremes of climate during the year with May and June having mean monthly temperatures of more than 35 degrees Celsius while the maximum temperature can go up to 50 degrees Celsius. The location also has dry and cold winters. The sky remains clear during most of the year except during a few dust storms due to winds that overrun the region in the summer months.
There is a substation is just 6km away and there is 400kV Hirapur substation of Power Grid Corporation of India, which is 80km away.
The deadline for submitting EOIs is 19 January 2017.
Hindustan salts has major salt production works at Sambhar, Didwana and Kharaghoda.
This article has been revised to say that the EOI is for a contractor on an EPC basis