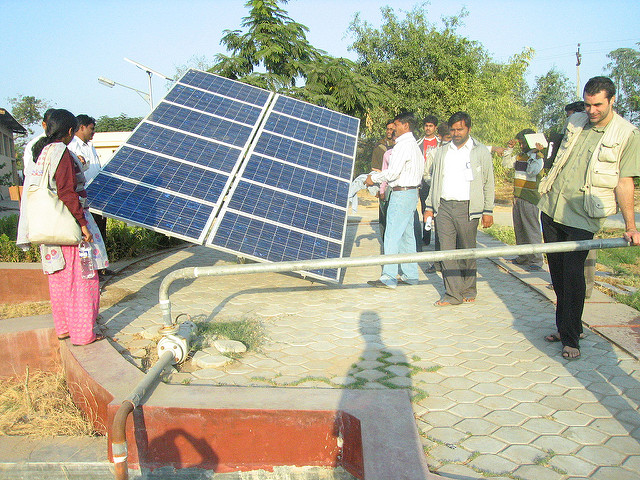 India's 175GW by 2022 renewable energy target could create up to 330,000 jobs in the next five years, predominantly in the rooftop PV sector, according to a report from India's Council on Energy, Environment and Water (CEEW) and the Natural Resources Defense Council (NRDC).
Nearly 238,0000 jobs are projected for the rooftop solar sector and more than half of this (125,000) will be for the construction and commissioning stage where installers are involved.
Only direct jobs as well as a portion of the indirect jobs, such as in manufacturing, were counted. Assuming India meets its targets, the job creation breakdown between the different technologies was as follows: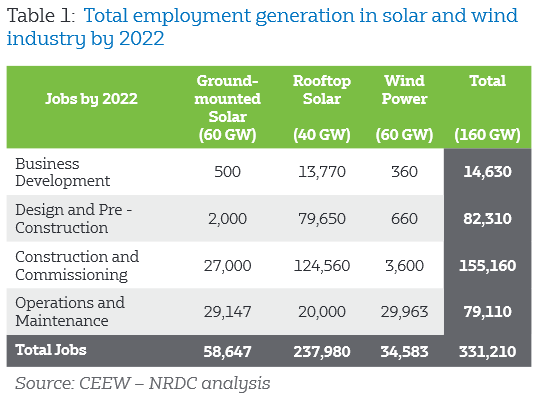 Consultancy firm Bridge to India has forecast India to reach just 15GW of rooftop solar out of the 40GW target by 2022, but such an achievement will still create a vast number of jobs.
The study also found that a strong domestic solar module manufacturing industry has the potential to provide employment for an additional 45,000 people in India. However, the domestic industry continues to struggle against cheaper Chinese imports.
The report did not balance the figures with how many jobs may be lost or gained in the coal sector as renewables start to compete with solar energy. India has recently seen a number of major coal-fired power plant plans cancelled, although these were not necessarily due to the rise of solar.
In 2016/17, solar and wind energy employed more than 21,000 people in India: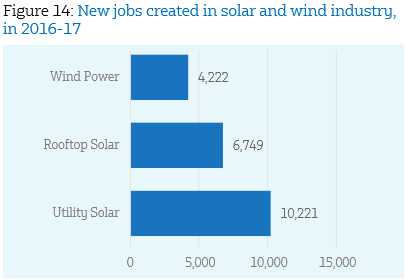 Both sectors are then expected to employ an estimated 25,000 people or more in 2017/18.
last year's dominant jobs growth in utility-scale is expected to swing strongly in favour of rooftop in the coming year.
India has recently launched two policies related to energy conservation and solar installations on buildings that should help drive the rooftop sector.
The CEEW and NRDC report was named 'Greening India's workforce: Gearing up for expansion of solar and wind power in India' and the analysis was partly driven by the fact that companies in India do not always self-report the number of jobs created with each new solar or wind project.