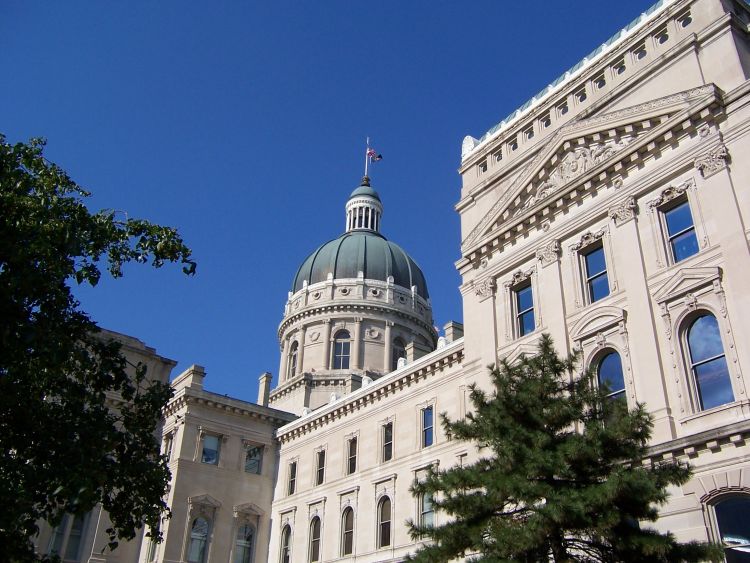 Much of the financial incentive for installing residential solar systems will be eliminated in the coming years under a new bill officially passed by the Indiana Senate 39-9 on Monday evening.
The controversial bill which reduces the compensation solar users can receive through net metering has been scaled-back since its initial introduction to the Senate; as it formally proposed a total wipe out of net metering by 2027, replacing it with a 'sell all, buy all system'.
Confusion surrounded the bill as author Brandt Hershman had influenced other lawmakers to vote for SB 309 under false assumptions that all financial incentives for installing solar systems would disappear unless the bill was passed. This caused clean energy advocates to criticise the bill and argue that some of Hershman's misstatements may have unfairly influenced the committee vote.
Despite some public confusion, Hershman insists that the bill is actually a good move for Indiana's solar industry.
"It expands the ability of people to generate power for their own needs and to sell the excess back to the grid," he said.
He also said that the concern over compensation rates will be a moot point as the cost and efficiency of solar technology improves.
Solar supporters would likely disagree, considering the bill drastically reduces that rate in five years, whilst allowing anyone who installed a PV system after June but before 2022 to be grandfathered until 2032 but anyone after the 2022 cut-off point would only receive a lower rate of compensation for their power.
In fact, by 2047, solar users would likely receive little more than the wholesale rate for their power – rather than the current, higher retail rate – a difference of around US$0.08/kWh.
In response to the harmful effect on state solar, some senators tried to amend the bill before its passing, to no avail. Senator Mark Stoops was one such advocate, who argued that the bill discourages homeowners from installing solar. He offered two amendments last week to send the bill to a study committee, with both failing.
The bill now advances to the House for a final vote.