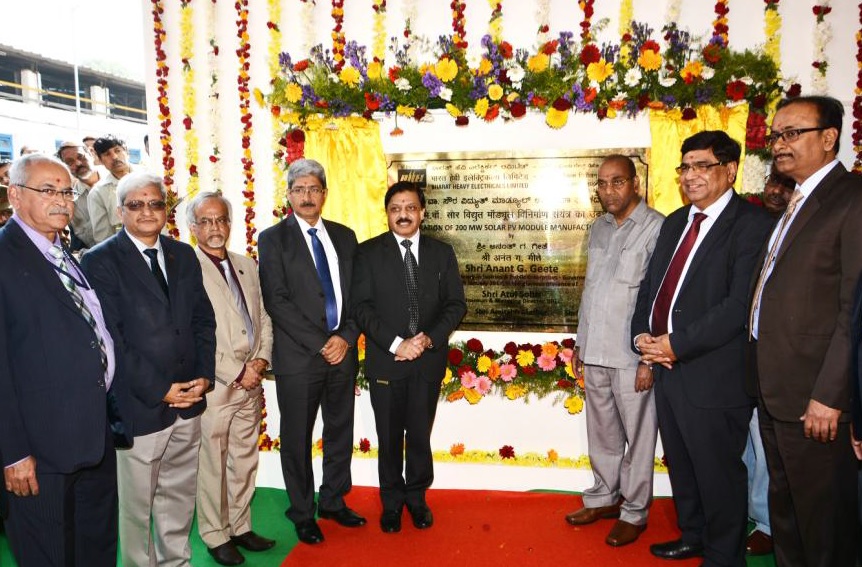 Vertically-integrated solar firm and industrial goods company Bharat Heavy Electricals (BHEL) had 370MW in its solar PV portfolio at the end of FY2016/17, of which 360MW was ground-mount and 10MW was rooftop.
Of this, 170MW of ground-mount and 2.29MW of rooftop are now in operation.
In a release, the firm said it is now actively looking at deploying single-axis trackers and battery-based energy storage for PV plants. Meanwhile, it has also prototyped floating solar and PV charging stations for electric vehicles.
During the last fiscal year BHEL bagged orders for 139MW of solar as well as its first order for 240 solar-based pumping stations.
The firm processes silicon wafers, cells (105MW per annum), and modules (226MW per annum). It also performs EPC and O&M services as well as developing solar plants. At balance of system (BOS) level, BHEL offers a Power Control Unit, HT panels, SCADA system and power transformers. The company also has an R&D team working on semiconductors and nano-and thin film devices at facilities in Hyderabad and Gurgaon.
Indian space agency ISRO has also partnered with BHEL for fabrication of space-grade solar panels and satellite batteries for its space programme.
Earlier this week, BHEL commissioned a 3MW solar plant in the union territory of Dadra and Nagar Haveli for the region's power distribution corporation.