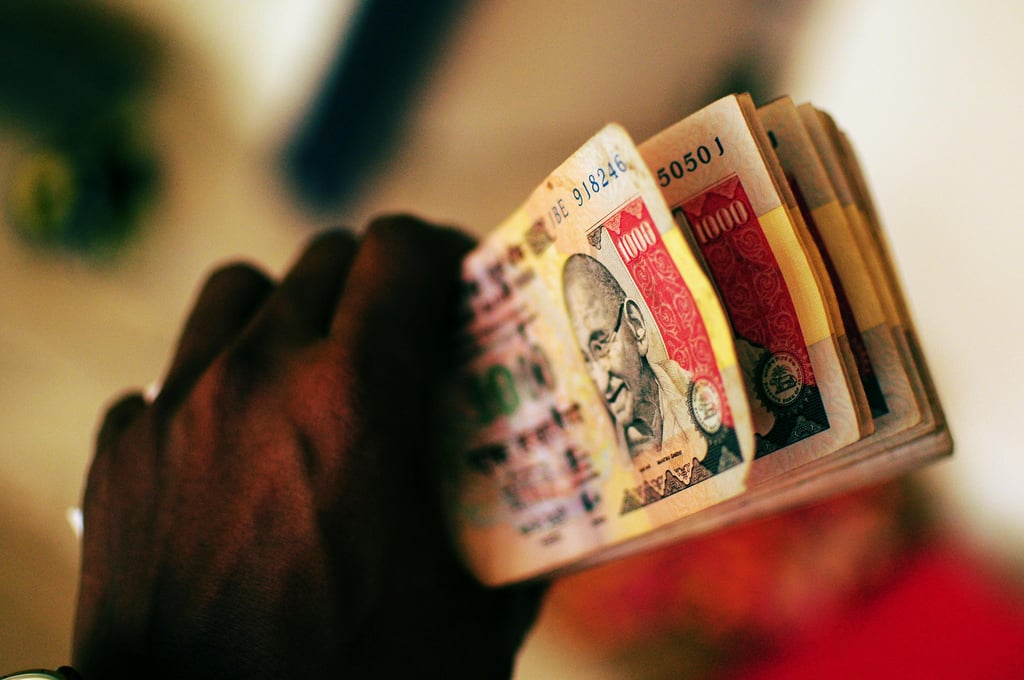 Last week saw the shock introduction of a major demonetisation policy across India giving its population just 50 days to swap 500 and 1,000 rupee notes for newly printed 500 and 2,000 rupee legal tender.
It is prime minister Narendra Modi's major programme to try and stamp out black money and tax avoidance across India. In 1978, the Indian government also demonetised 5,000 and 10,000 rupee notes with the same intentions. However in 2010, the World Bank estimated that India's shadow economy still accounted for 23.2% of the country's GDP in 2007, up from 20.7% in 1999.
The reaction to last Tuesday's announcement has seen enormous queues for banks up and down the country. Reports of ATM malfunctions and cash running out in various banking branches have ensued, with life for many sections of society from the poorest to foreign tourists being interrupted at least temporarily.
Special teams are even being sent round hospitals, according to tweet from energy and mines minister Piyush Goyal.
Teams being sent to hospitals to provide currency exchange facility. This is @IndiaPostOffice team from Purulia. pic.twitter.com/y2IUnMbatg

— Piyush Goyal (@PiyushGoyal) November 14, 2016
Some outlets have reported chaos caused by the move, while government minsters have said such reports are exaggerated.
Readers will ask whether this move might affect the solar sector.
In its latest update, consultancy firm Bridge to India said: "We do not believe that demonetization will have any material impact on the Indian renewable sector as most leading project developers are backed by reputable Indian and international sponsors with robust corporate governance practices."
Malpractice
Nevertheless, Bridge to India said the solar sector may be dealing in other "unethical practices". Rumours suggest that some project developers over-estimate the cost of a project (over-invoicing) in order to draw down more debt and reduce the amount of equity they have to contribute. Some reports suggest such developers have achieved reductions in equity contributions of as much as 5-10% of total project cost, which helps them to "stretch their meagre capital" to build a bigger project pipeline.
Meanwhile, some developers are also believed to be deliberately compromising project quality for the same reason.
Bridge to India said such malpractice has been able to thrive because of a lack of due diligence from lenders, especially public sector banks and financial institutions. It cited this as one of the most underestimated challenges for the solar sector. For example, similar practices in thermal power, roads and steel markets has led to large distressed bank portfolios and eventually a liquidity drought.
The Bridge to India update concluded: "Sector malpractices such as over-invoicing and deliberate compromises in project execution need to be stamped out to ensure consistent availability of capital for the sector. Indian lenders can play an important role here by improving their risk assessment capability and tightening credit criteria."
India's cumulative solar PV capacity has reached 8,727.62MW as of 31 October, according to the latest figures from the Ministry of New and Renewable Energy (MNRE).