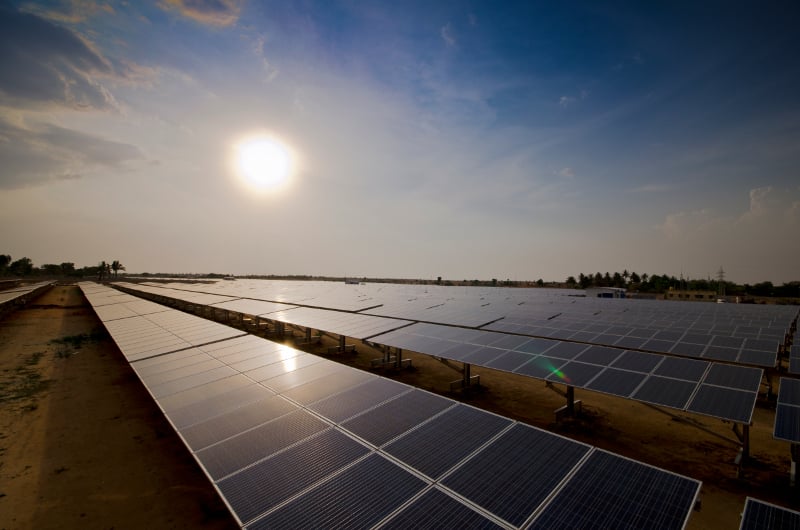 The Indian state of Karnataka is planning to increase its solar energy targets to 6GW, up from the 2GW set in 2014.
The previous target was set for 1,600MW of utility-scale solar and 400MW rooftop PV at a time when the Renewable Purchase Obligation (RPO) was set at 3% across India. Karnataka is now revising its goals to be in line with 8% RPO target.
Mudit Jain consultant at Bridge to India told PV Tech: "It is not unusual for the states to increase the target. It is determined by RPO."
Jain added that Karnataka is already on course to meet this new target, having released tenders for more than 2GW of utility-scale PV and signed more than 200MW of rooftop tenders.
Furthermore, India's largest utility NTPC has a tender of 600MW and the Solar Energy Corporation of India (SECI) has a 1GW tender for private independent power producers.
NTPC is also developing 1GW for its own portfolio in Karnataka, said Jain.
While states such as Odisha and Uttar Pradesh have seen extensions or legal stays on their RPO targets, others such as Telangana, Andhra Pradesh, Karnataka and Jharkhand are rapidly scaling up their solar programmes and going far beyond their RPO targets, according to Bridge to India.
In a blog for PV Tech yesterday, Jasmeet Khurana, associate director, consulting, Bridge to India, yesterday singled out Karnataka as one of the Indian states likely to see curtailment of solar power in the near future, along with Andhra Pradesh, Jharkhand and Telangana.
Bridge to India believes that the future risk of curtailment of power due to grid congestion, especially in high renewable penetration areas, can upset project cash flows and return expectations.
Karnataka also recently revised its tariff for small-scale and rooftop solar systems downwards in the range of 25-45% in response to a reduction in the capital costs of solar.