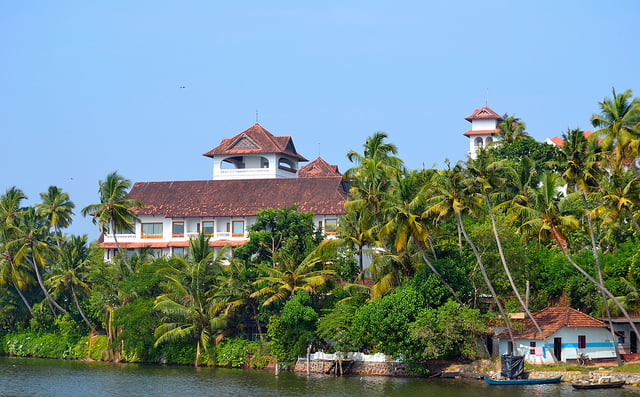 The Kerala State Electricity Board (KSEB) has issued a request for selection (RfS) for 200MW of grid-connected solar PV in what is the South Indian state's first utility-scale solar tender for consumer use.
Kerala made headlines last year by installing 12MW of solar at the Kochi International Airport, yet the state has a total installed capacity of just 13MW.
Jasmeet Khurana, associate director, consulting at Bridge to India told PV Tech that the tender demonstrates that smaller Indian states are increasingly heading towards adopting solar energy, with tenders from the likes of Haryana in North India also coming out.
The KSEB RfS document stated that the Kerala projects will be between 10-200MW capacity and will be allocated via a competitive bidding process. Power purchase agreements (PPAs) will be signed for 25 years for tariffs below the benchmark of INR7.04/kWh. The final date for online submission of bids will be 28 April this year. The projects will be used to help the state reach its Renewable Purchase Obligation (RPO) targets.
A Bridge to India release stated that developers are expected to show a "good response" to the tender, however, tariffs are forecast to be higher than in recent Indian solar tenders due to "more onerous bidding conditions".
Firstly, the projects will be located outside solar parks, so developers will have to identify and acquire their own land. Secondly, developers require bid bonds of INR2 million/MW of the offered capacity in the form of a bank guarantee, as opposed to just INR1 million in the states of Telangana and Andhra Pradesh. Thirdly, developers will require a performance guarantee of INR7.5 million/MW as opposed to INR2-2.5 million/MW in the other two states.
Khurana said: "Both these bank guarantees are on a higher side. It can have a marginal impact on the resultant tariff quoted by developers. However, these are not unheard of numbers."
Finally, participation from small developers will be restricted as the financial qualifications include having a net worth greater than or equal to INR35 million/MW, as opposed to most other tenders, where the qualification is typically between INR10-15 million/MW.
KSEB has provided one benefit to developers by giving them 24 months to commission the projects from the date of signing the PPA, as opposed to the 13-18 months typically given in other tenders.
Last week, Indian developer Renew Power won big in Jharkhand's 1.2GW solar auction and an auction in Rajasthan saw the lowest bids so far for Domestic Content Requirement (DCR) category.