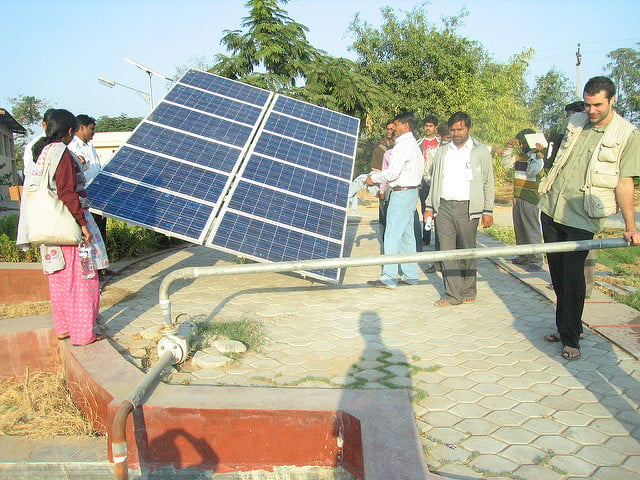 Indian infrastructure development firm SPML Infra has secured a INR220 million (US$3.24 million) order from Solar Energy Corporation of India (SECI) for EPC of rooftop solar installations in four Indian states, according to a Bombay Stock Exchange filing.
The grid-connected rooftop PV systems of 1MW each will be deployed in the predominantly northern states of Delhi, Haryana, Rajasthan and Madhya Pradesh.
The order also involves O&M services for five years.
Furthermore, SPML won a INR4.61 billion order from Power Grid Corporation of India for 16 substation and substation extensions in Tripura as well as orders from state distribution companies for substations in the states of Jharkhand and West Bengal.
The company has also detailed municipal solid waste and waste water treatment orders.
Subhash Sethi, chairman, SPML Infra, said: "The order for solar power projects is in line with our efforts to develop this renewable energy source to meet many challenges facing the world with benefits to people and the environment."