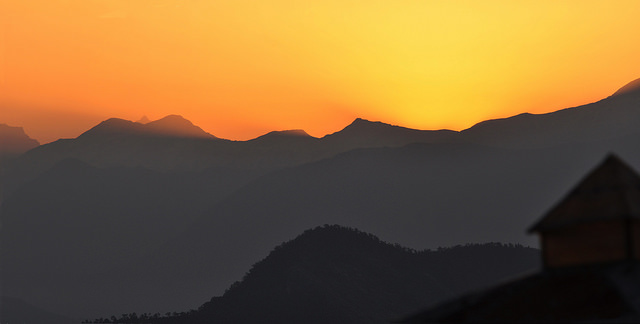 The Indian state of Uttarakhand has invited expressions of interest for setting up 44MW of grid-connected rooftop solar PV and small-scale solar capacity in the state.
The tender from the Uttarakhand Renewable Energy Development Agency (UREDA) will be for the design, manufacture, supply, erection, testing and commissioning including warranty, operation and maintenance for five years of the solar systems going up to 500kW in capacity.
Systems installed on flat rooftops, industrial inclined roofs, open flat land, and open hilly and inclined land will be considered.
India's Ministry of New and Renewable Energy (MNRE) has already set a target of 44MW of small-scale and rooftop solar capacity in Uttarakhand, to be based on the net metering scheme.
Final submissions are due on 11 February 2016.
India's rooftop solar sector received a huge boost earlier this month after the Cabinet Committee on Economic Affairs approved scaling up the subsidy budget for grid-connected rooftop solar in the country from INR6 billion (US$90 million) to INR50 billion up to 2019/20.
India's target of 40GW of rooftop and distributed generation solar by 2022 will be discussed in detail in the next print edition of PV Tech Power coming out next month.