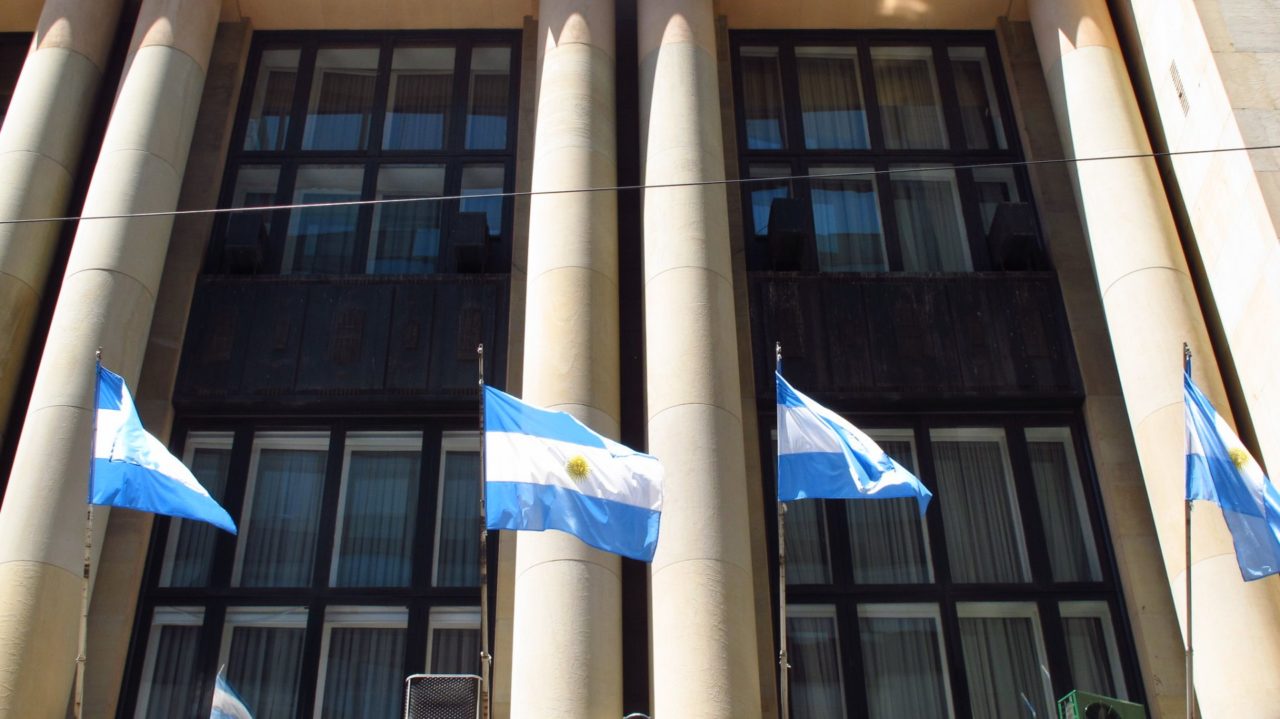 Political and economic uncertainty is beginning to bite in Argentinian renewables, putting sticks in the wheels of the market that delivered this year one of Latin America's largest solar projects.
Addressing the new government of Alberto Fernández this week, renewable industry representatives warned that months of political u-turns and economic stagnation are crippling the deployment prospects for solar, wind and others.
According to green energy association CADER, renewable investors have taken a step back after witnessing Argentina's descent into currency controls under Fernández's predecessor Mauricio Macri in September, followed by tighter curbs when the former won October's general polls.
Local and foreign financiers key to the renewable sector have, CADER said, "decided to freeze any progress in evaluating requests for funding, and even executing already authorised financing, as a result of the uncertainty driven by the aforementioned context."
The centre-left government of Peronist president Fernández – elected on promises to rebuild Argentina's standing before creditors and allies with a pragmatic touch – could help the renewable industry by granting more time to the winners of the latest auction in July, CADER said.
"The prorogue we ask for will significantly increase the odds that both the projects developed by CADER members, and those from other applicants, will reach sufficient clarity over how the installations will be financed," the association said.
Macro woes end Macri's year of solar victories
The tender CADER is now requesting more time for is the third round of Argentina's RenovAr programme, which awarded 259.08MW in contracts in July to a roster of 38 winners including solar, wind, biomass, biogas and small hydro power projects.
The so-called MiniRen tender – thus named because of its focus on 0.5-10MW schemes – granted 96.75MW of the total to 13 solar projects, down from initial bidding volumes of 128MW. At average tariffs of US$57.59/MWh, PV narrowly passed wind to become the cheapest MiniRen source.
The 13 solar winners of 20-year PPAs with Argentina's power market administrator CAMMESA have, as their wind counterparts, two full years to ensure they reach commercial operations. For their part, biomass, biogas and small hydro face a slightly more lenient deadline of three years.
Under Macri, small-scale tendering efforts have come alongside feats on the large-scale side. In October, the now former president personally hailed the completion of the first 300MW of the Cauchari complex in the Jujuy province, with plans to hit 500MW by the end of 2020.
For Macri, however, the solar victories were accompanied by a major decline of Argentina's macro economic fortunes. In the space of a year, the president had to request a US$56 billion IMF bailout as the country faced spiraling debt levels, steep inflation rises and GDP contractions.
Across the Andes mountains, neighbour Chile has seen a similar mixture of renewable milestones and political unrest. The country is witnessing an utility-scale PV surge around the Atacama Desert but had to give up playing host to the annual UN climate summit after anti-government protests.
The prospects and challenges of Latin American solar and storage will take centre stage at Solar Media's Energy Storage Latin America, to be held in Colombia on 28-29 April 2020.