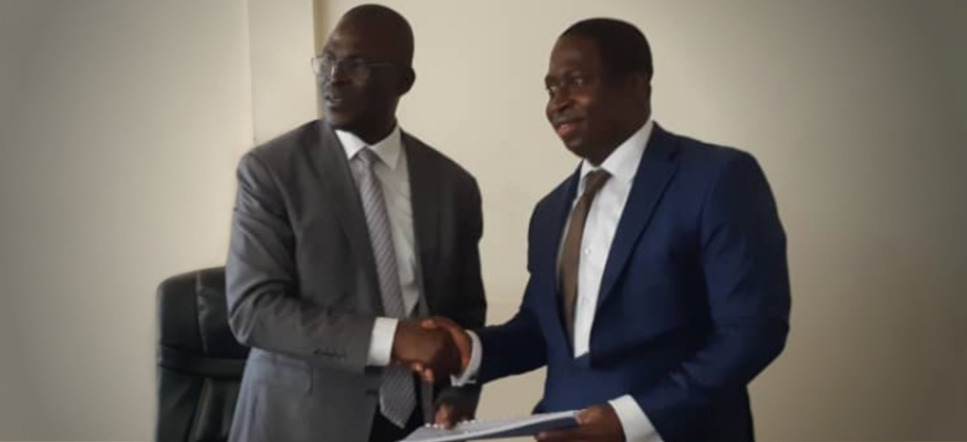 A consortium including InfraCo Africa and Smart Energies International has signed a 25-year power purchase agreement (PPA) with the Chad's national utility La Société Nationale d'Electricité (SNE) for a 60MW solar project.
Aldwych Africa Development Limited (AADL) is acting as a developer on the project on behalf of InfraCo Africa, which is a majority shareholder in the Djermaya Solar Project.
This will be one of the first large-scale PV projects in Chad, a country that relies upon expensive heavy fuel oil and diesel for electricity. This reliance makes it vulnerable to global fuel price fluctuations and supply failures.
The plant will be delivered in two phases of 32MW and 28MW, with the first phase due to start delivering power in 2020.
Hugues Antoine Guinoiseau, director of Smart Energies International, said: "This PPA marks the beginning of a long collaboration between a consortium led by Smart Energies and InfraCo Africa, the SNE and the Chadian government. The energy needs are very important in Chad – needs mostly satisfied today by polluting energies. In a country with strong sunlight like Chad, solar energy appears as a great means to expand access to a clean energy. We are happy to contribute to its deployment in Chad."
In terms of financing, InfraCo Africa, part of the Private Infrastructure Development Group (PIDG), has committed US$3 million for project development and leveraged US$0.8 million in grants from its sister PIDG company, the Technical Assistance Facility (TAF). The TAF grant has also funded legal advice for the Government of Chad to support preparation and negotiation of project documents. The project has also secured a €6.35m commitment from the EU-Africa Infrastructure Trust Fund (EU-AITF) to build a transmission line and substation to connect the solar plant to the grid.
InfraCo Africa's head of West Africa Business Development, Kodjo Afidegnon said: "InfraCo Africa is uniquely able to fund high-risk projects in the earliest stages of their development so that they can complete activities, such as negotiating bankable PPAs, which are necessary to mobilise private sector investment. Working with our sister PIDG companies, Djermaya Solar demonstrates our commitment to investing into challenging markets, both here and across West Africa."
An Environment and Social Impact Assessment (ESIA) on the project is expected to be concluded imminently. The African Development Bank (AfDB) has also been confirmed as mandated lead arranger for the project, the bank that last year unveiled plans to support 10GW of solar across the Sahel region by 2020.