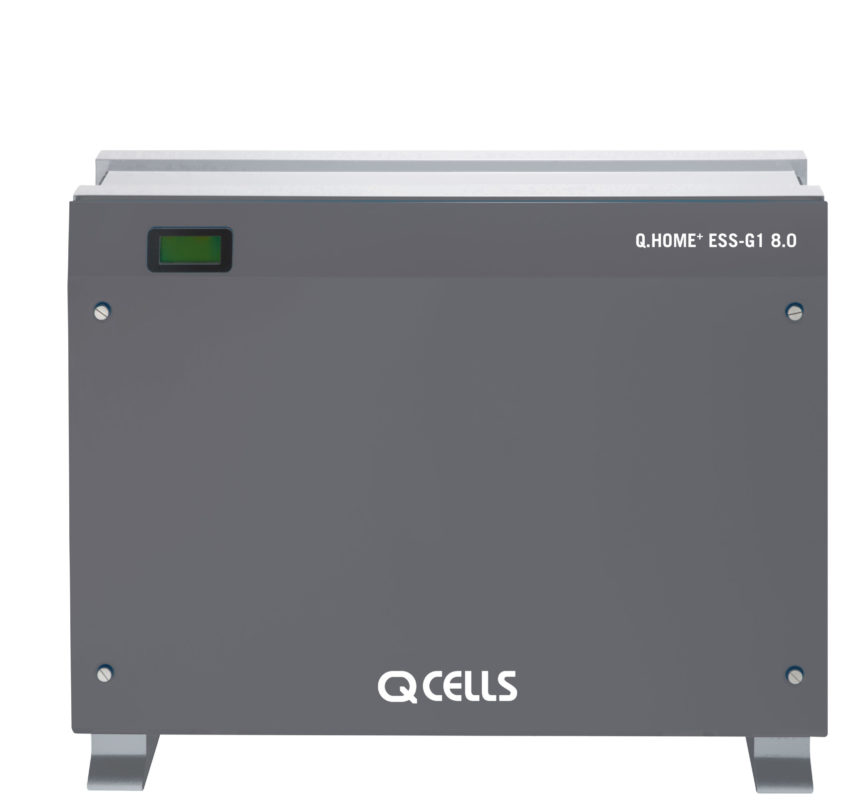 'Silicon Module Super League' (SMSL) member Hanwha Q CELLS has teamed with Solare Datensysteme in Europe to provide a complete energy storage system for residential and commercial markets.
Hanwha Q CELLS' brand energy storage solution Q.HOME+ ESS-G1 can be operated via the 'Solar-Log' energy management system from Solare Datensysteme, providing PV monitoring, intelligent feed-in management and smart energy solutions that allow customers to optimise their power consumption through effective energy management.
Maengyoon Kim, head of European Sales at Hanwha Q CELLS said: "Solare Datensysteme GmbH has long been known for their top-of-the-line energy management system. We are extremely excited about this new development because our customers stand to gain a lot from this collaboration."
The Q.HOME+ ESS-G1 energy storage series is said to be available in three versions with capacities of 3.6 kWh, 6 kWh or 8 kWh. Customers can choose the best version for their household or business, depending on individual average energy consumption. All three versions feature a high-quality lithium-ion battery, combined with an integrated inverter and battery charger. The units offer a 10-year product warranty and a performance warranty of at least 80% after 10 years, according to the company.