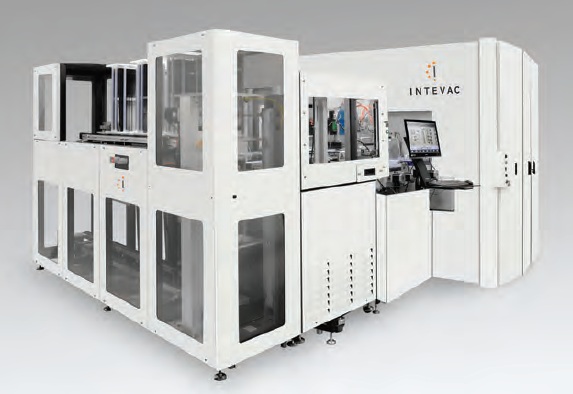 Specialist semiconductor and PV equipment supplier Intevac has reported delays in supplying a 12 unit order for its 'ENERGi' solar ion implant tool to a customer in China planning to ramp N-type mono IBC (Interdigitated Back Contact) solar cells and modules.
In reporting third quarter 2017 financial results, Intevac's management noted in the earnings call that only three ENERGi tools had been shipped to the customer during the quarter.
The company had previously said that the US$23 million order booked in March, 2017 was to support 1GW of new high-efficiency N-type mono IBC cell production with cells also being bifacial and all 12 tools would be delivered in 2017 and recognised in revenue in 2018 after receiving the first customer tool acceptances.
However, Wendell Blonigan, president and chief executive officer of Intevac said in the latest earnings call: "Our purchase contract calls for our customer to take delivery of all 12 tools before year end, but delays in their factory build has resulted in them delaying the delivery schedule for the systems. We shipped the first three in the third quarter with the scheduling of the remaining tools still being determined."
Blonigan added that "the first three tools should revenue in the first half [of 2018] with the revenue timing for the next nine tools dependent on the revised shipment schedule.
Intervac noted that the next four ion implant tools were near completion at its assembly facility but the first three tools had yet to be installed and therefore qualification of the tools had not started.
"It was probably at least a quarter delay for those first three, so that would be some time probably at the beginning of Q2 [2018] assuming they get move in again and then we will have a better clarity on where the rest of those tools land by the end of the year for sure," noted Blonigan.
Financial results
Intevac reported third quarter revenue of US$26.7 million, which was above guidance of US$25 million to US$26 million.
Thin-film equipment segment backlog was US$59.4 million, which included the 12 ENERGi solar implant systems.
The company guided fourth quarter 2017 revenue to be in the range of US$24 million and US$25 million.