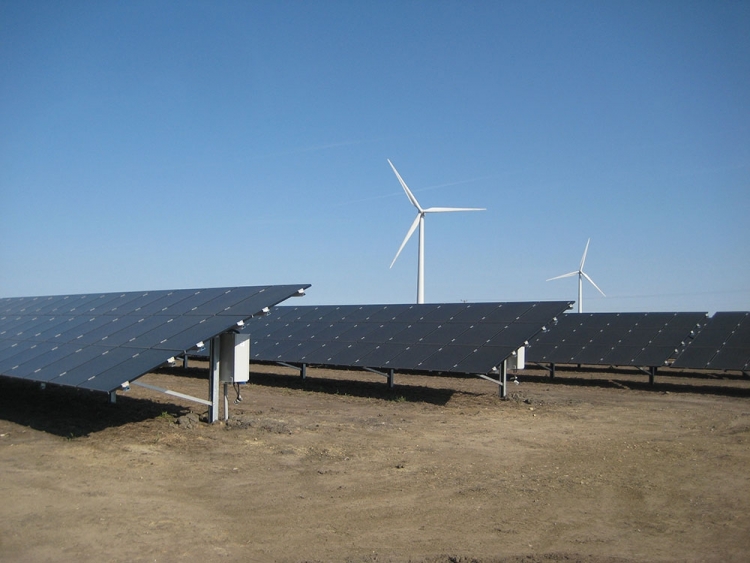 Independent renewable energy project developer Invenergy has announced Long Island's largest renewable energy project to date.
The Clean Energy Link, as it is known, is comprised of four wind and two solar farms with a combined capacity exceeding 700MW.
The project would span across five US states in the PJM area onto New York's densely populated Long Island. All the power generated from the wind and solar farms will be joined into a single portofolio and delivered to Long Island from PJM via a HVDC transmission line, ending at a net-zero converter station, with Boston-based transmission developer Anabaric collaborating with Invenergy on the project.
The individual farms will be built across more than 22,000 hectares in rural PJM states where land is more readily available and less expensive. Once fully operational in late 2020, the Clean Energy Link will triple Long Island's renewable energy portfolio. This serves as an important step to meet governor Cuomo's 50% by 2030 renewable portfolio standard for the state, which will require New York to deploy clean energy in greater quantities over shorter time periods than ever before.
Once completed, the Clean Energy Link would take Long Island's renewable energy efforts from 3% in 2015 to more than 10%.
"We're here today because of Governor Cuomo's commitment to the environment and to securing electricity from renewables at an unprecedented scale," said Michael Polsky, Invenergy's founder and CEO at the project unveiling ceremony. "Innovation is in our DNA and we answered his call for new thinking. This portfolio approach is unique and offers renewables at a scale that makes a difference and at a price people can afford. Pairing renewable energy with new dedicated transmission will bring low cost wind and solar energy to where it is needed in densely populated areas such as Long Island and New England."
"Long Island and all of New York need out-of-the-box thinking to meet the challenge of 50 by 30," added Kevin Law, CEO of the Long Island Association. "I applaud Invenergy's innovative portfolio approach and all projects that can bring renewable energy to Long Island at affordable prices."