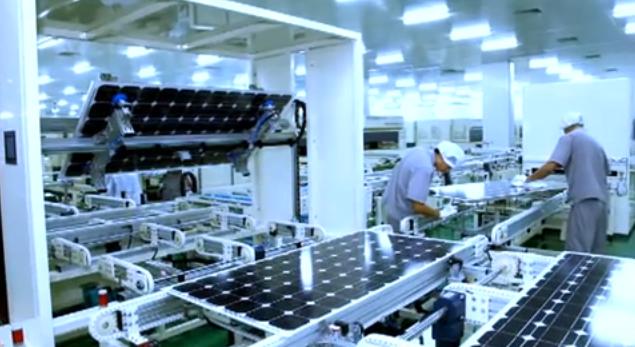 Leading global 'Silicon Module Super League' (SMSL) member JinkoSolar has officially announced that it is withdrawing from the EU minimum import price agreement, following a number of major China-based PV manufacturers and Taiwan-based producers.
Under the EU anti-dumping agreement Chinese producers had to sell at a price above a fixed Minimum Import Price (MIP) or accept anti-dumping (AD) and anti-subsidy (AS) duties, which for JinkoSolar were 41.2% and 6.5%, respectively.
Xiande Li, Chairman of JinkoSolar, commented: "After carefully reviewing our EU operations, we believe that the current MIPs no longer accurately reflect the current market price environment given that average selling prices in all major EU markets continue to decline, and seriously erode our competitiveness in those markets. We feel our competitiveness and market power were being unfairly hampered and have opted to withdraw from the UT agreement. We believe that we will be in a better position to leverage our strong brand name, industry-leading technology, global production facilities, and large customer base once we withdraw from the UT agreement. We remain committed to our European customers and will continue to supply them with the high quality, reliable products we have become synonymous with."
A primary reason for JinkoSolar and other leading Chinese producers withdrawing from the MIP is due to establishing both solar cell and module assembly operations in countries outside China, primarily in Southeast Asia such as Malaysia, Thailand and with OEM providers in Vietnam, established by other Chinese firms, circumventing AD and AS duties in the EU and US.
With the major Chinese PV manufacturers being the leading module suppliers in Europe, leaving the MIP agreement puts the entire agreement at risk of breaking down.