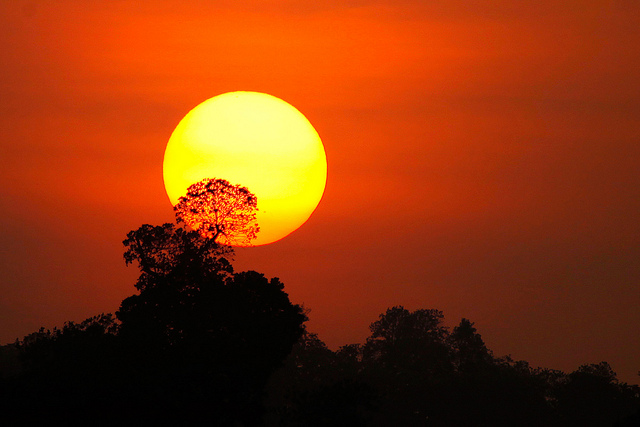 The Indian state of Karnataka's 1.2GW solar auction, which invited bids for capacities of up to 20MW at a time in separate localities, has lowered the transparency of the tender process for solar developers, according to the latest update from consultancy firm Bridge to India.
The auction was for projects in 60 taluks – subdivisions of a district such as a group of villages – in an attempt to create an even spread of solar capacity across the southern Indian state.
However, Mudit Jain, consultant at Bridge to India, reported that because of the separate taluk-based bidding, some developers lost out on capacity even if they bid more aggressively than other successful developers, because they were competing for different taluks.
Jain cited Indian conglomerate Aditya Birla Nuvo bidding INR4.76/kWh in Gangavati taluk but losing out due to high competition in this taluk. Meanwhile, Jindal Aluminium managed to win 10MW at the far higher tariff of INR5.85/kWh in Mayakonda taluk as it was the only bidder.
Jain added: "Effectively, this process has resulted in less transparency for the bidders and a relatively higher cost of procurement for the state distribution companies. Many developers who did not win projects despite aggressive bids will feel that they have unfairly lost out."
Results
Of the original capacity, 100MW had been reserved for Karnataka-based cell and module manufacturers. As there were only four bidders for these local projects, Emmvee, Tata Power Solar, Swelect Energy and Microsun, they all received premium tariffs ranging between INR 5.94-6.50/kWh, which were roughly INR1.50/kWh above the open category bid winners, said Jain.
The open category saw 800MW awarded with tariffs ranging between INR4.69-5.85/kWh. Strong competition was seen despite land acquisition being a major challenege in the state and the small-size projects preventing developers from benefitting from economies of scale.
The biggest capacity winners included:
Hero Future energies, 180MW at INR4.69-4.86/kWh
Renew Power, 180MW at INR4.76-5.05/kWh
Aditya Birla Nuvo, 60MW at INR4.86-4.97/kWh
Other winners included Essel Green Energy and OPG Power generation.
There were 12 taluks receiving no bids and this means around 240MW will be retendered, said Jain. Similarly, the Solar Energy Corporation of India (SECI) has had to re-tender 50MW of grid-connected solar projects under its Domestic Content Requirement (DCR) category in the state of Maharashtra.
Typically, over the last year, it has been the low tariffs quoted by ambitious players that has generated heated debate in the industry over project viability and sustainable growth, but Karnataka's new taluk-based bidding is likely to be the next focus of debate in the coming week or so.