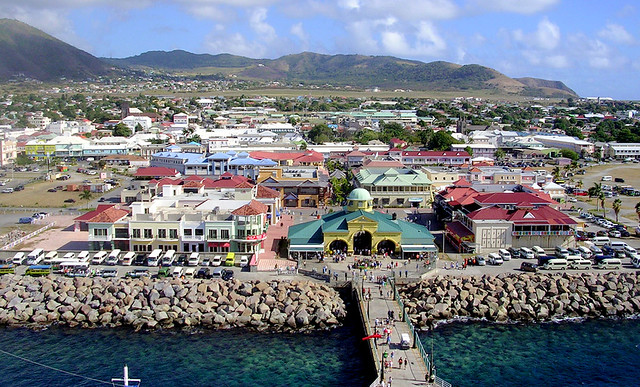 The government of St. Kitts and Nevis has hired battery storage firm Leclanché to build a large-scale solar-plus-storage facility that will cover a quarter of the twin-island nation's power needs.
The Swiss firm will build and operate the 35.6MW solar and 44.2MWh battery storage facility on government-owned land near country capital Basseterre.
The project will provide state-owned utility St Kitts Electric Company (SKELEC) with enough energy to provide between 25 and 30% of the nation's power, according to a Leclanché release.
St Kitts and Nevis Prime Minister Sylvester Harris said in a statement that "the project is an example of the bold thinking and actions being undertaken by our electric utility to ensure a reliable power supply and a cleaner, more sustainable environment for our citizens and tourists."
SKELEC has signed a 20-year power purchase agreement (PPA) with Leclanché.
Ian "Patches" Liburd, federal minister of public infrastructure, post, urban development, and transport said that "the expected fuel avoidance cost from the installation of the solar farm will not only be beneficial to the energy demand of the federation, but represents that most viable option for securing SKELEC's financial future."
Construction will begin in October and last 11 months. Leclanché has established a special purpose vehicle (SPV) with Solrid to fund, own and operate the plant.
Leclanché CEO Anil Srivastava said the project "sends a strong signal to other Caribbean countries, and those around the world, that there is a cleaner, more cost-efficient and viable alternative to diesel power."
The company claims that this project is the largest solar-plus-storage facility in the Caribbean. "This project marks the first time a megawatt-scale solar energy system, stabilised by a state-of-the art lithium battery energy storage system, can be utilised to provide true base load power for a utility on a Caribbean island," said Srivastava.