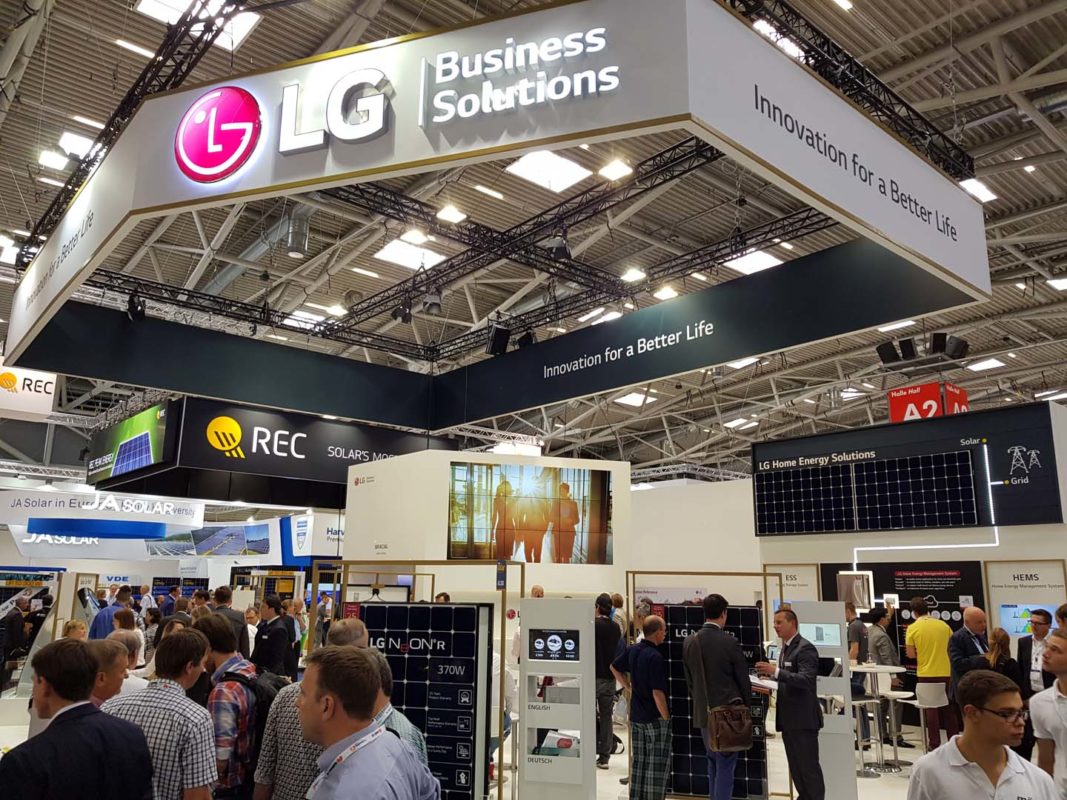 Major Korean conglomerate LG Electronics will establish a 500MW solar module manufacturing plant in Alabama, US at a cost of around US$28 million.
LG Electronics follows leading 'Silicon Module Super League' (SMSL) member, JinkoSolar as well as Hanwha Q CELLS in establishing solar module assembly facilities in the US, post the Section 201 trade case by then bankrupt US-based solar cell and module producer, Suniva, which was majority owned by Chinese renewables firm, Shunfeng International Clean Energy (SFCE).
SolarWorld Americas also joined the petition for trade tariffs when its parent company in Germany, SolarWorld AG was in bankruptcy proceedings. US-headquartered SunPower Corp later acquired SolarWorld Americas and its 500MW of cell and module capacity in Oregon.
LG Electronics USA said that the facility would be co-located at an existing complex in Huntsville-Madison County, Alabama. LG has had operations in Huntsville in 1981 and became the home of LG's service division in 1987.
The company said that PV module production was expected to start at the beginning of 2019, producing its high-efficiency 'NeON' 2 series 60-cell N-type mono modules with 340Wp-plus output, primarily for the US residential rooftop market.
The US residential market has been LG's key market and directly competes with SunPower in the high-efficiency residential rooftop market.
Expectations for further module assembly manufacturing operations being established in the US may prove difficult. This is due to the Section 201 trade case remedy that allowed the importation of 2.5GW of solar cells per annum that would not carry the new import tariffs, which has technically been surpassed with LG's plans.
JinkoSolar is establishing 600MW of module assembly production, Hanwha Q CELLS as much as 1,600MW and LG 500MW, creating an annual imported solar cell demand of around 2,700MW.
However, existing US-based module assembly manufacturers such as Mission Solar can account for around 200MW of annual solar cell demand. The company has imported solar cells from South Korea and has plans to double module assembly capacity to 400MW, which was announced after the Section 201 trade case tariff decision.
Technically, further new solar manufacturing in the US, would require the establishment of solar cell production.