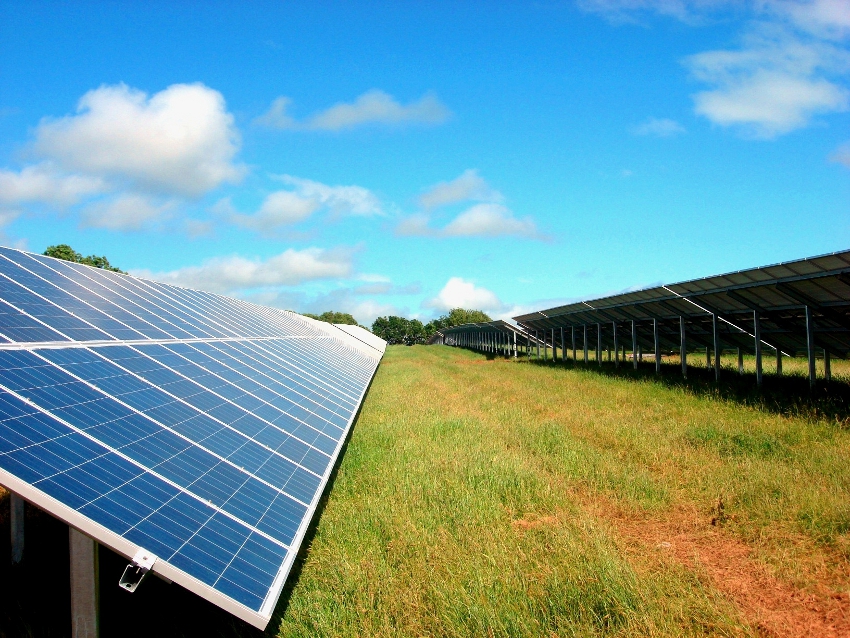 UK-based developer Lightsource Renewable Energy and UK Climate Investments (UKCI), part of the Green Investment Group within Macquarie Infrastructure and Real Assets, have entered into a partnership for the development, acquisition and ownership of utility-scale solar assets in India.
Lightsource's joint venture with UKCI, aims to develop at least 300MW of new Indian PV projects, while also acquiring operational assets. Lightsource will also perform O&M and long-term asset management services under the agreement.
The firm has now also reached financial close on a 60MW project in the state of Maharashtra, with UK Climate Investments to provide 49% of the equity for the construction of this first project.
The project was awarded by Solar Energy Corporation India (SECI) through a competitive auction process in 2016 out of a total 450MW on offer. The project will include more than 200,000 modules installed across 97 hectares.
SECI set the benchmark tariff at INR4.43/kWh (US$0.068) and Lightsource bid for INR1.96 million (US$30,000) per megawatt of viability gap funding (VGF) support.
At a wider level, UK Climate Investments has also earmarked up to £30 million both for this project and for further project developments with Lightsource. The equity investment in the first project also uses official development assistance from the International Climate Fund.
UKCI, a joint venture between the UK Government's Department for Business, Energy and Industrial Strategy and UK Green Investment Climate International, is a £200 million pilot investment programme mandated to invest in India and across sub-Saharan Africa.
Nick Boyle, chief executive of Lightsource said: "The UK Climate Investments partnership, and our first Indian project reaching financial close, are significant milestones in the growth of Lightsource. This project is a testament to the strength of the team we have in India, supported by a global project finance and operational capability, that have made this project a success. UK Climate Investments are a fantastic partner for us to seed the foundations of a large solar and smart energy investment and operating platform in India."
Martin Stanley, global head, Macquarie Infrastructure and Real Assets, added: "This first investment for UK Climate Investments will provide the necessary sponsor support for the first project in a very promising series of potential solar investments in India, in line with UKCI's investment mandate."
Lightsource previously announced that it has formed a partnership with BlackRock to acquire up to 1GW of solar via a new entity named Kingfisher.
Article revised: Kingfisher is a partnership between Lightsource and BlackRock.