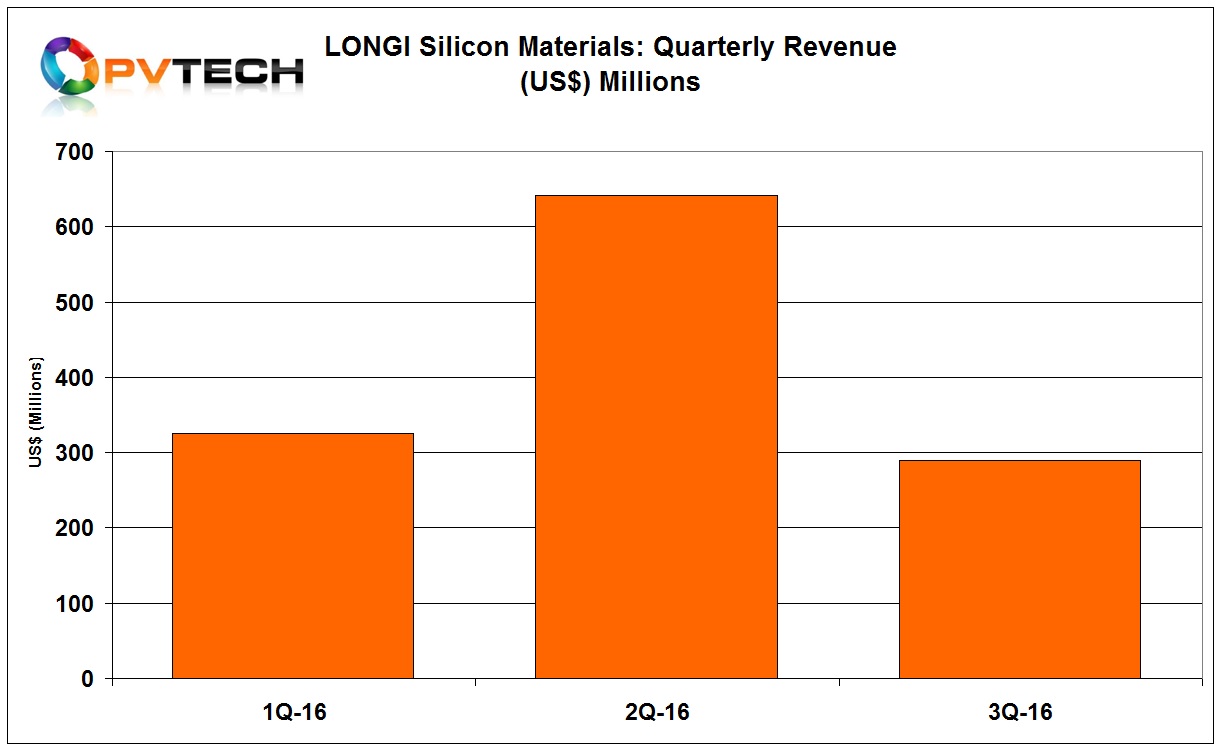 Leading integrated monocrystalline PV manufacturer Xi'an LONGi Silicon Materials has reported a 54.8% decline in third quarter 2016 revenue as the impact of a major demand slump in China after June's feed-in tariff changes seriously curtailed PV power plant construction in China.
LONGi Silicon reported unaudited third quarter 2016 revenue of around US$290 million, compared to around US$642 million in the previous quarter, a 54.8% decline, quarter-on-quarter, the peak in downstream PV demand in China through the first nine months of the year.
The significant decline in LONGi's third quarter revenue could be viewed as a benchmark for China-based PV manufacturers that have a major domestic market position.
China could have potentially deployed around 22GW of new solar capacity in the first half of 2016, exceeding government targets of 18GW for the full-year. Major FiT cuts are still being negotiated for 2017, dampening PV project activity in China.
LONGi Silicon reported unaudited revenue for the first nine months of 2016 of around US$1.26 billion, up 204% from the prior year period.