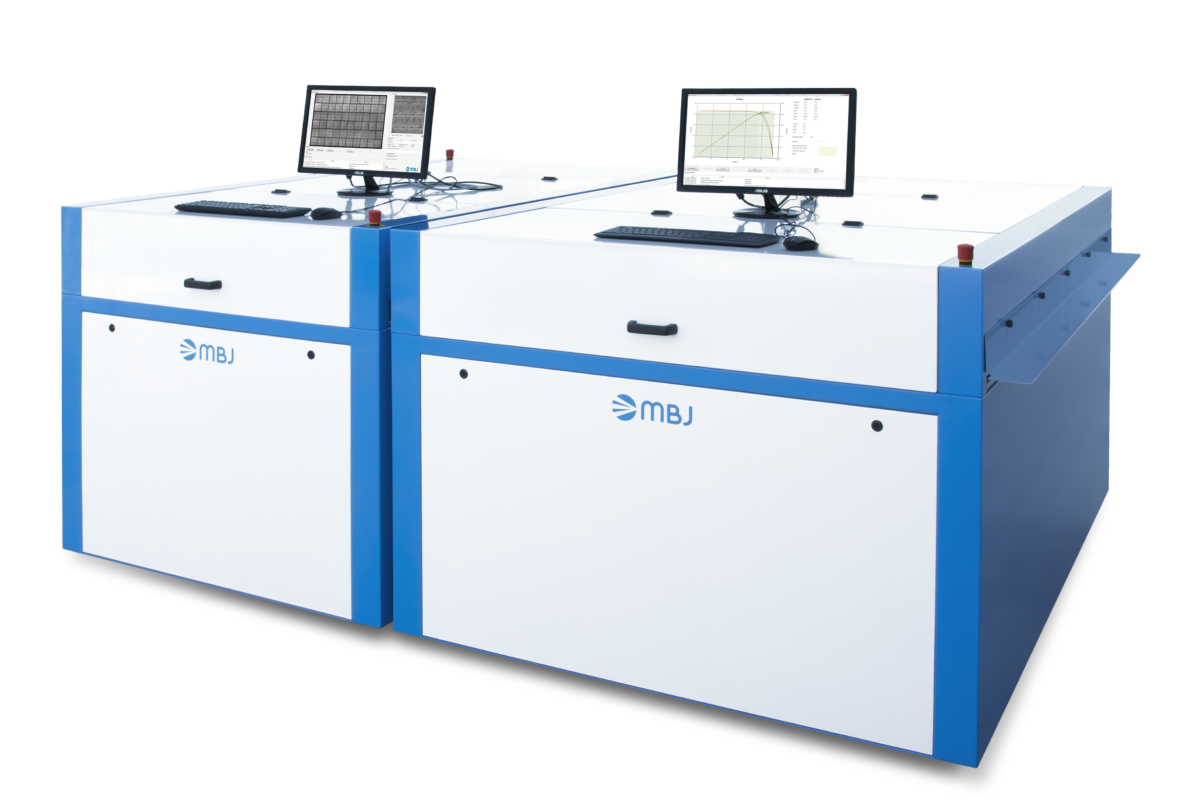 MBJ Solutions has introduced a new integrated 'backend' module testing system to provide greater production line operability for PV manufacturers. The MBJ backend solution combines the most important inspection tasks in one compact system: an A+A+A LED sun simulator, a hipot and grounding test and our proven EL inspection technology. All the inspection steps are performed sunny side down, which makes the integration into a production much easier than before.
Problem
Micro cracks can progress over time and lead to a significant loss in module power. Providing PV manufacturers with a high-volume, accurate testing solutions in a small footprint is required to meet quality control requirements and the possibility of line integration to increase throughput and reduce the cost per-watt.
Solution
The new backend solution combines the TÜV certified flasher technology from MBJ Service with a Hipot and grounding test with the proven EL technology from MBJ. Basis for the development of the A+A+A+ LED simulator was the TÜV Rheinland certified LED technology. The electroluminescence technology allows the visualization and detection of defects otherwise not visible by the human eye. This technology combined with a hipot and grounding test and the proven MBJ EL technology results in the fully automatic solution. Flash pulse duration up to 200ms, long term stability and long lifetime of the LED light source are the main pro arguments for the new LED sun simulator technology, compared to XENON technology. In addition low maintenance costs, the compact layout, and the 'sunny side' down transport are further benefits of the system.
Applications
All the traditional micro crack module inspection steps are performed 'sunny side down' to make integration into production lines easier.
Platform
The fully-automated inspection system includes all mandatory test procedures for the qualification of solar modules at the end of the production line. A LED A+A+A+ sun simulator, hipot and grounding test as well as a high resolution electroluminescence inspection system are combined to the MBJ Backend Solution.
Availability
June 2016 onwards.