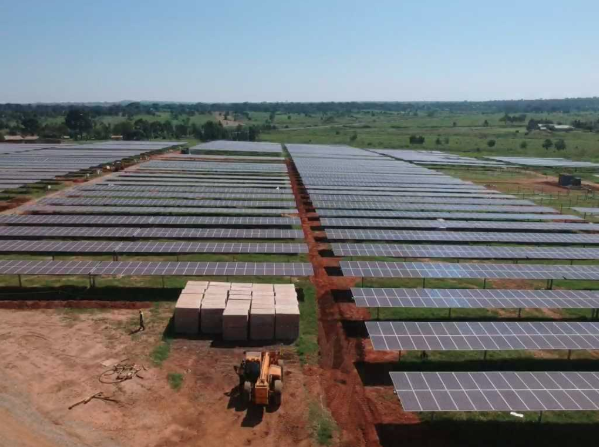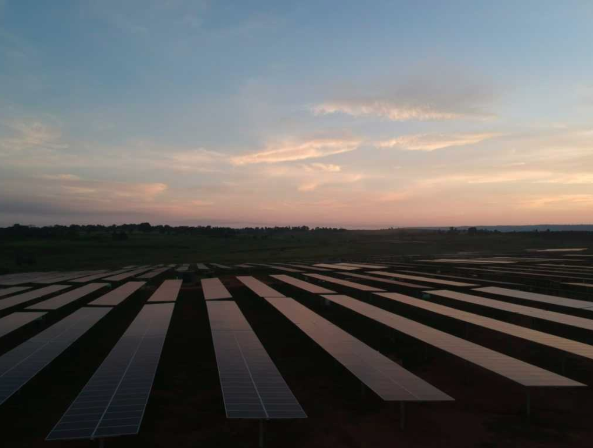 Athens-based EPC firm Metka EGN has built a private 10MW solar PV project at Bufulbi in Uganda for developer and financier Tryba Energy.
Metka designed and implemented the solar plant and Overhead Line (OHL) infrastructure in order to inject power directly into the local grid, with the off-taker being Uganda Electricity Transmission Company. The inauguration of the plant took place last week.
Aris Spiropoulos, general manager, Central Asia at Metka, told PV Tech that the main challenges of constructing the plant included site topography and geotechnical properties. The firm also had to work with close to 100 landowners on the OHL.
Canadian Solar's Polycrystalline Max-Power CS6U 325Wp and 330Wp modules were used.
Metka recently signed an EPC contract with Eni Tunisia B.V. to undertake the EPC of a 5MW hybrid solar and battery storage system at the ADAM oil concession located in the Tataouine governorate of Tunisia. This will be integrated with the existing gas turbines in an off-grid set-up, said Spiropoulos.
Metka EGN and Metka West Africa, which are both subsidiaries of Mytilineos, are also working on the first phase of the Nigerian Energizing Education program that aims to provide uninterrupted power to four federal universities and university teaching hospitals across the country. In this case, 7.5MW of off-grid hybrid power will be installed, utilizing renewable energy sources integrated with energy storage and diesel generation as back-up.