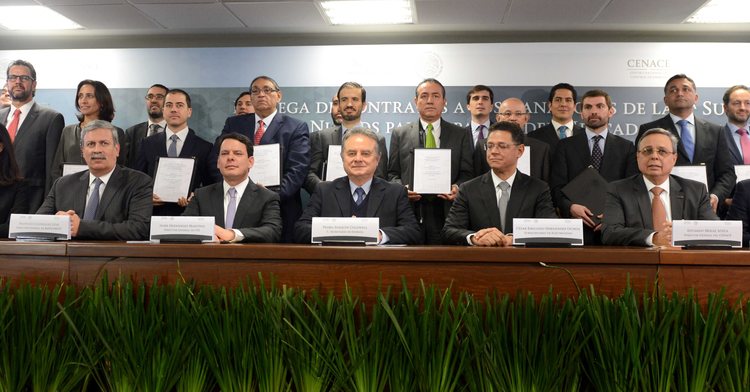 Mexico will add 5GW of new clean energy to existing capacity, representing 170% growth in generation for wind and solar over the last 18 years, secretary of Energy Pedro Joaquín Coldwell has said.
At the ceremony of awarding contracts to the winners of the country's second long-term power auction, SENER confirmed that the auctions are an effective mechanism for long-term investment and for establishing new domestic generation.
"By 2019, a total of 34 companies will invest US$6.6 billion for the construction of 52 new green power generation plans," added Coldwell.
He also highlighted the winners for their feat of being new entrants to Mexico's short-term electricity market. "You are a large group of pioneering investors, which shows the confidence that more than 10 countries from all latitudes, are depositing in the energy industry of Mexico," he said.
The tariff prices achieved in Mexico's second energy auction were highly competitive worldwide; on average 30% lower than the previous round, whilst being one of the most economical internationally.
Mexico's third auction date announced
During the ceremony, director general of the National Energy Control Centre (CENACE) Eduardo Meraz Ateca confirmed that Mexico's third long-term power auction will be launched on 28 April 2017, with the ruling to come no later than 16 October 2017.
This is good news for the country, as the auctions have proved to be one of the most ostensible boons of the energy reform; resulting in long-term contracts to sell energy as well as clean energy certificates (CELs). They have also resulted in the opportunity for generators to finance low-cost investments that have allowed the country to be one step closer to realising its renewable energy goals.
After the results of the first auction, solar in Mexico was forecast by GTM Research to grow by 521% in 2016, and the International Energy Agency concurring with its forecast that Mexico is set to hit between 20-40GW of solar by 2040. The SENER's announcement this week augments the idea that clean energy in Mexico will continue to accelerate.