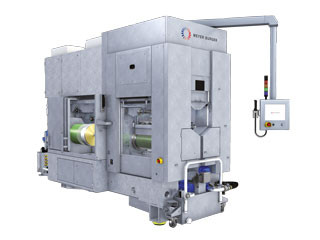 Leading PV manufacturing equipment supplier, Meyer Burger has received an order valued at around US$10.3 million for its recently launched DW288 Series 3 diamond wire cutting technology.
The new order was said to have been placed by an existing customer in Asia. The DW288 Series 3 tools would be used for producing high performance monocrystalline silicon solar wafers, according to the company, with delivery and commissioning scheduled for the second half of 2016.
The equipment company had recently announced an order worth around US$22.5 million order from Russia-based integrated solar module manufacturer, Hevel.