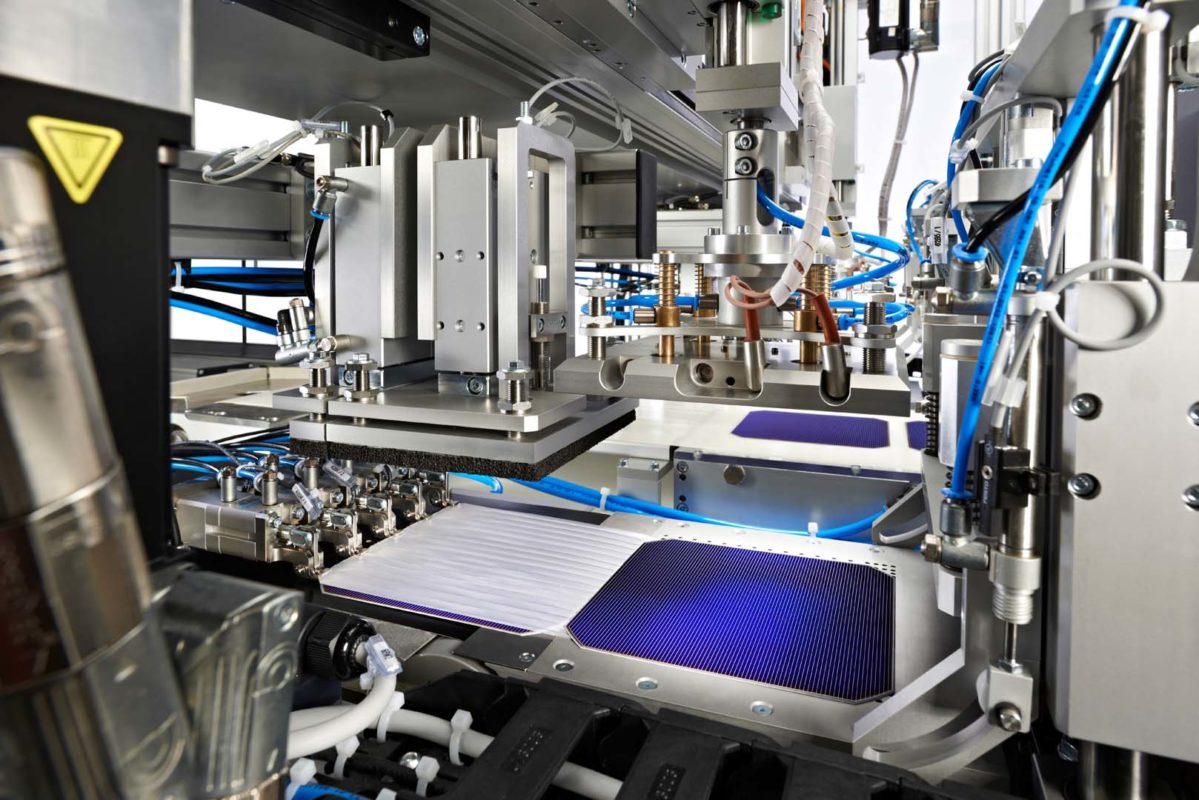 Leading PV manufacturing equipment supplier Meyer Burger has announced a new restructuring program, which is intended to bring its breakeven level to around CHF 250 million per annum.
After several previous restructuring programs, Meyer Burger said it was shifting more of its equipment assembly operations to Asia, mainly Wux and Shanghai, China, primarily related to its standard PV business solutions, which relates to diamond wire machines for wafering and equipment for conventional crystalline silicon cell and module assembly processes.
Its future PV business activities in Europe will be focused on advanced technologies such as Heterojunction (HJT), 'SmartWire Connection Technology' (SWCT) and tandem cell technologies, primarily at its facilities in Hohenstein-Ernstthal, Germany.
As a result, the company expects to reduce its workforce in Europe by around 100, equating to around 9% of the total workforce of around 1,100. The company had previously announced job losses at its manufacturing operations in Thun, Switzerland in late 2017.
Job losses are also expected at its Thun headquarters, including the Executive Board and the Board of Directors of the company.
Hans Brändle, CEO of Meyer Burger said: "Meyer Burger successfully returned to profitability in the first half of 2018. However the same period also showed substantial market volatility in terms of customer demand for our photovoltaic products and solutions. We have initiated an ambitious transformation programme that will enable Meyer Burger to become leaner and more focussed. Our strategic priorities remain Heterojunction, SmartWire Connection Technology as well as next generation cell/module technologies."
The latest round of restructuring will also include a shift of some of its R&D activities to Asia to be closer to key customers, which will also reduce annual R&D expenses by approximately CHF 10 million per-annum. The company has been spending around CHF 50 million per-year on R&D.
Restructuring charges were said to be in region of CHF 11 million for personnel and product transfers and other personnel costs. A total of CHF 4 million is expected to be charged in the current financial year.
Meyer Burger noted that the current restructuring is expected to result in around CHF 25 million in annual savings by fiscal 2021 and expects its breakeven point with net earnings to be reached with a net sales volume of about CHF 250 million.
Meyer Burger had previously reported first half 2018 sales of CHF 232.3 million (US$231.5 million), up 9.4% from CHF 212.3 million in the prior year period.
EBITDA had more than quadrupled to CHF 29.2 million in the reporting period, while net earnings of CHF 8.3 million for the first half of 2018 meant a return to profitability.
Current order intake uncertainties, due to China's 531 New Deal that has impacted downstream PV project demand has impacted upstream manufacturing expansion plans since June, 2018.