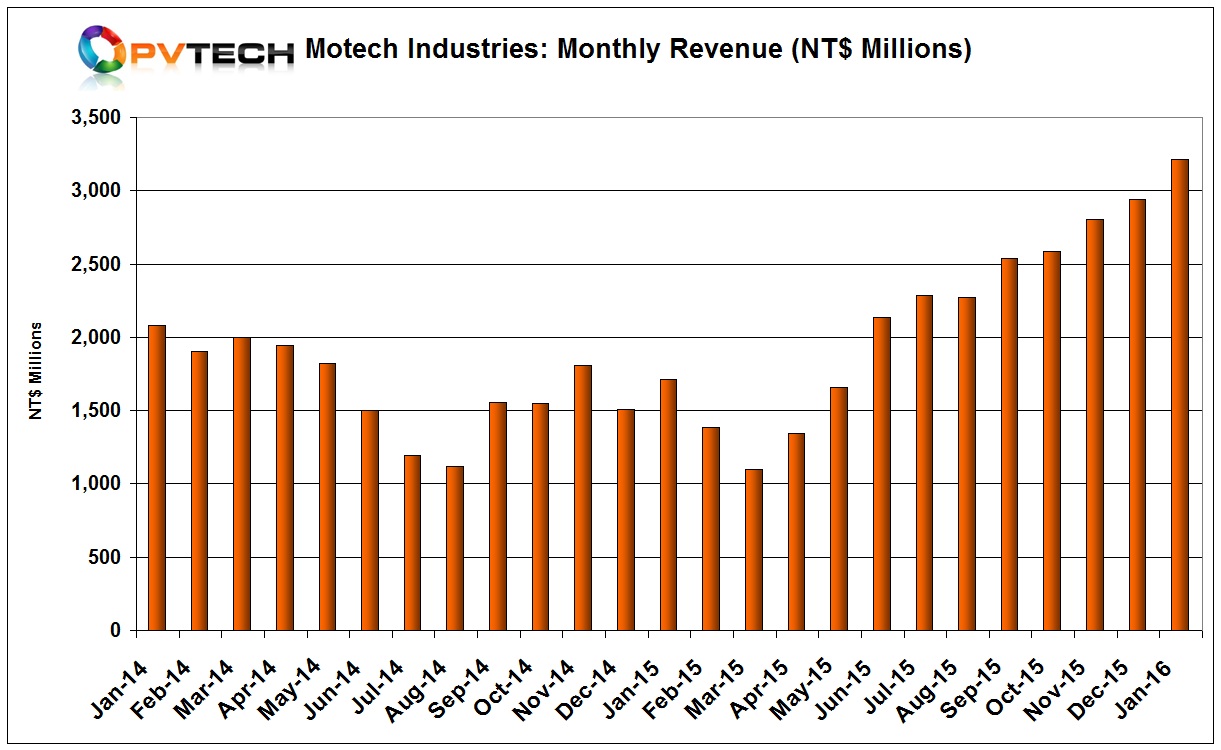 Taiwan-based merchant solar cell producer Motech Industries has reported January, 2016 sales reaching a new record high, the fifth consecutive month of record sales.
Motech reported record January, 2016 sales of NT$3,211 million (US$97 million), compared to US$88.3 million in the previous month. Sales increased 9.19%, month-on-month and increased 87.8%, year-on-year.
Motech had merged with rival Taiwanese solar cell producer Topcell Solar in 2015 and started PV module capacity expansions in China to meet downstream third party demand in the largest solar market, which has reported official PV installations of over 15GW in 2015.
Covering the latest technology and manufacturing developments, attend the inaugural PV CellTech technical conference being held in Kuala Lumpur, Malaysia between 16 – 17 March, 2016. More details here.