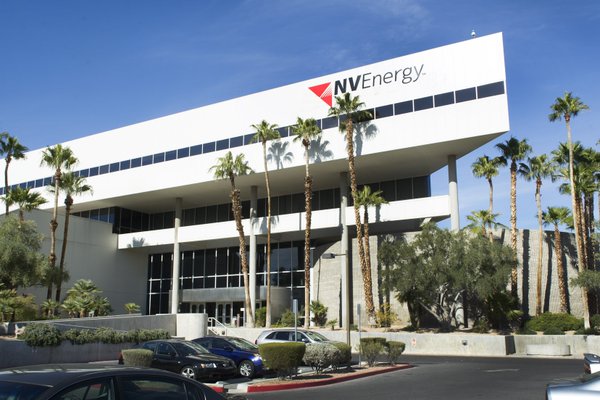 Receiving almost three quarters of the votes, Nevada voters have passed a ballot measure that aims to break up NV Energy's monopoly and liberalise the electricity market to more competition.
Known as the Energy Choice Initiative or Question 3 on a ballot approved on Tuesday, the news is a victory for solar as this is a significant move to deregulation of the state's public utility.
The ballot question read: Shall Article 1 of the Nevada Constitution be amended to require the Legislature to provide by law for the establishment of an open, competitive retail electric energy market that prohibits the granting of monopolies and exclusive franchises for the generation of electricity?
The measure was initiated in part by large companies, including casinos, wishing to break free from the state utility and find their own providers. Backers of the amendment have argued that this measure will allow for both lower rates and greater reliance on solar power.
While the initiative received an overwhelming majority vote, it must pass through another round of voting in 2018 before it becomes a constitutional amendment. If it passes a consecutive vote in 2018, the legislature will be required to establish the legal framework for a deregulated electricity market by 1 July 2023.
If the campaign ultimately succeeds, Nevada would join the likes of New York, Texas and other solar-rich states where consumers and businesses are free to choose their own electricity provider.
Mass exodus
The measure was set in motion as casinos and other large companies sought to leave NV Energy but balked at the extortionate exit fees imposed by state regulators. According to local reports, Las Vegas Sands casino and data company Switch were chief financial backers of the ballot measure.
MGM Resorts, owner of 10 properties on the Vegas Strip, decided earlier this year that in the interest of more control and flexibility over its power supply, it would leave NV Energy. MGM paid an exit fee of nearly US$87 million for the right; and were closely followed by Wynn Resorts, who will pay approximately US$17 million to exit.
Win for renewables
The flight from the state public utility places greater emphasis on investment in renewable energy. The tension between 'going green' and pleasing a utility who needs revenue to maintain the grid left many power companies exasperated. As utilities feel the pressure of less revenue, subsequent rate increases follow in what is known as the 'death spiral'.
Now, many companies who exited the monopoly are free to innovate. MGM this year expanded the 8.3MW Mandalay Bay Resort and Casino solar array.
In addition, the initiative being ultimately approved could essentially mean that solar companies become recipients to state subsidies, due to a deregulated environment. An uptick therefore might be seen in future as more solar companies return to Nevada. After the public utilities decision on net metering in 2015, SolarCity and Sunrun decided to leave the state, claiming such subsidies were integral to company profit.
SolarCity welcomed the news of the measure passing its preliminary vote.
"Yesterday, Nevadans showed they are ready to once again lead the nation in solar and clean energy innovation. By voting 'yes' on the Energy Choice Initiative, Nevadans have overwhelmingly shown that they want a well-regulated, competitive energy industry, which will create more clean energy options for consumers," said chief policy officer Jon Wellinghoff.
"We look forward to working closely with governor Sandoval, the legislature, and other stakeholders to develop future energy laws and regulations that protect consumers, our environment, and our economy."
The initial passing of the vote infers that the interests of Nevada's biggest energy consumers are in line with residential consumers; with all in favour of a deregulated market that promotes progressiveness, renewables integration, and energy independence.