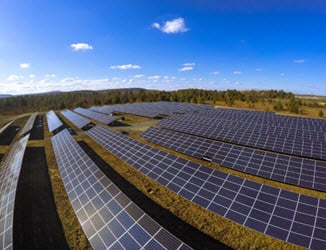 Entergy Arkansas and a subsidiary of NextEra Energy Resources have started construction on Arkansas' largest universal, utility-scale solar energy project, the Chicot Solar Energy Center.
The PV installation, once completed, will boast a larger generation capacity than the 81MW Stuttgart Solar Energy Center, which came online in 2018 as the state's largest solar energy project at that time.
The Chicot Solar Energy Center will be developed over 333 hectares of land near Lake Village in Chicot County, with construction slated to last 11 months. Once completed, the project will hold an installed generation capacity of 100MW and will feature approximately 350,000 PV panels.
A subsidiary of NextEra Energy Resources is developing the project and will build, own and operate it. The energy will serve Entergy Arkansas customers under a 20-year PPA.
Arkansas Governor Asa Hutchinson said: "We are pleased that Entergy Arkansas and NextEra Energy Resources have partnered together to bring more solar power to the state. Utility-scale solar keeps electric rates low, and the clean, renewable energy it provides can be a catalyst for economic growth. This project is great for Southeast Arkansas and is yet another reason our future looks bright in the Natural State."
Laura Landreaux, president and CEO of Entergy Arkansas, added: "Entergy Arkansas is already the largest solar provider in the state, and this project allows us to increase what we can provide for our customers. Large-scale, universal solar allows us to provide the benefits of renewable energy to all of our 700,000 customers at an economic price."
Over the project's operational life, it is slated to generate approximately nearly US$7 million in additional revenue for Chicot County, with much of that funding going to help Chicot County Public Schools. During its construction phase, the site is expected to create 150 local jobs.