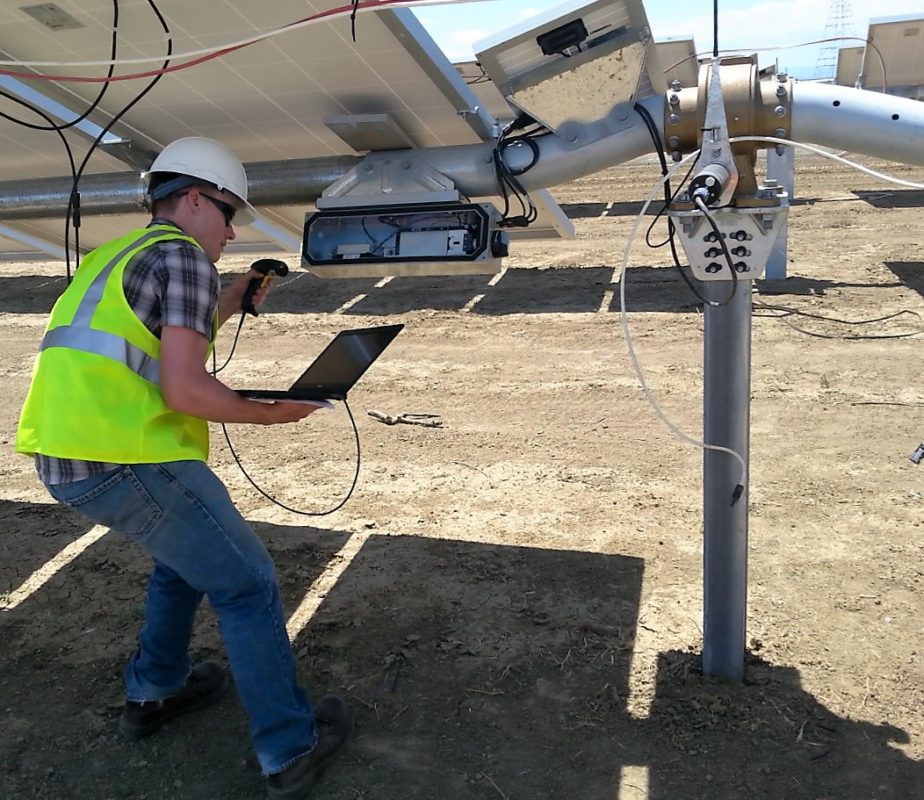 Solar tracker specialist NEXTracker has sold more than 1GW of trackers to utility-scale PV plants in India.
The firm noted that the milestone marks a shift in demand for smart solar trackers from the Indian PV industry as it matures.
NEXTracker has supplied its products to projects at various stages of development by the likes of Sterling & Wilson, Adani Green Energy, SkyPower, CleanMax Solar, Suzlon, and ReNew Power.
The firm has already supplied its NX Horizon trackers to Adani's 100MW project in Punjab, the largest tracker-based project in India, as well as seven projects totaling 400MW from Canadian firm SkyPower. The NX Horizon features sealed motors and gears, suitable for India's dusty conditions. Motors, drives, and controllers are all also 1 metre or more above ground.
Last month, NEXTracker announced its intent to increase its local steel content percentage to over 80% by volume and weight of its final product in India, which it claims will reduce shipment time by as much as 50%.
NEXTracker CEO Dan Shugar, said: "We are appreciative to be partnering on over 1GW of solar power plants with many of India's leading renewable energy firms. We have designed the most flexible single-axis tracker to fit a wide range of project attributes in India such as property shape and size, terrain profile, voltage, and wind speed. We have significantly invested and grown our Hyderabad team, and have adapted our product for local conditions, supporting dozens of projects that are under present construction."
Pranav Mehta, chairman of the National Solar Energy Federation of India, said: "The company's cutting edge technology is quenching India's thirst for innovative solar technologies."
NEXTracker recently started supplying its single-axis trackers to what it claims to be the largest solar plant in the Western Hemisphere at around 750MW capacity in Mexico.