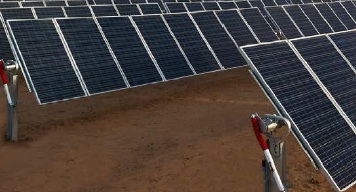 Single-axis PV tracking systems specialist NEXTracker, recently acquired by contract manufacturer, Flextronics is expanding its local manufacturing footprint to Mexico through facilities owned and operated by its parent company in Mexico, which has a number of production facilities in the country.
"NEXTracker is thrilled to be supporting customers and their projects in Mexico by manufacturing and installing hundreds of MWs of solar trackers locally," said NEXTracker CEO Dan Shugar. "Our trackers are particularly well-suited to Mexico; NX Horizon is optimized for integration into the growing number of utility scale projects being deployed. Our relationship with Mexican-based manufacturing enables us to secure high quality components, reduce material lead times – and accelerate project completion."
NEXTracker's first project in Mexico, with Buenavista Renewables (BVR), was the 16MW Los Santos solar power plant.