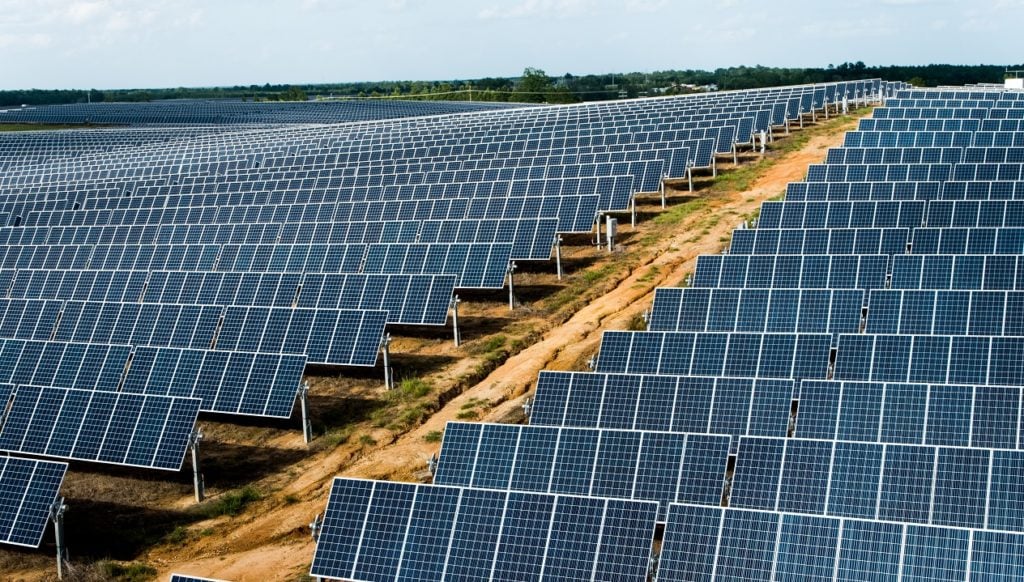 PV tracker solutions provider Nextracker has set its initial public offering (IPO) price at US$24 per share, raising a total of US$638 million.
The IPO will see 26.6 million of Nextracker's class A common stock begin trading on the Nasdaq Global Select Market under the ticker symbol 'NXT' on 9 February. The offering is expected to close on 13 February.
Nextracker has granted the underwriters a 30-day option to purchase up to an additional 3,990,000 shares of common stock at the IPO price, less underwriting discounts and commissions.
Nextracker had shipped 70GW of tracker technology worldwide as of September 2022, cumulatively worth over US$67 billion. In the six-month period leading to 30 September 2022, the company generated over US$870 million in revenue and US$114 million in gross profits. It said that it saw over US$1.4 billion in revenue over the fiscal year 2022.
The company said that as of 31 December 2022, it had confirmed orders and commitments for projects totalling an aggregate value of approximately US$2.1 billion.
J.P. Morgan, BofA Securities, Citigroup, and Barclays are acting as joint lead book-running managers for the offering.
Previously in December, Nextracker signed a master supply agreement with Amara Raja Power Systems to deliver its trackers to a 306MWp PV project from utility NTPC in India.
Also, last year, as the US began the process of shoring up its solar PV supply chain, Nextracker opened three new US manufacturing facilities as it looks to establish 10GW of capacity in the country.