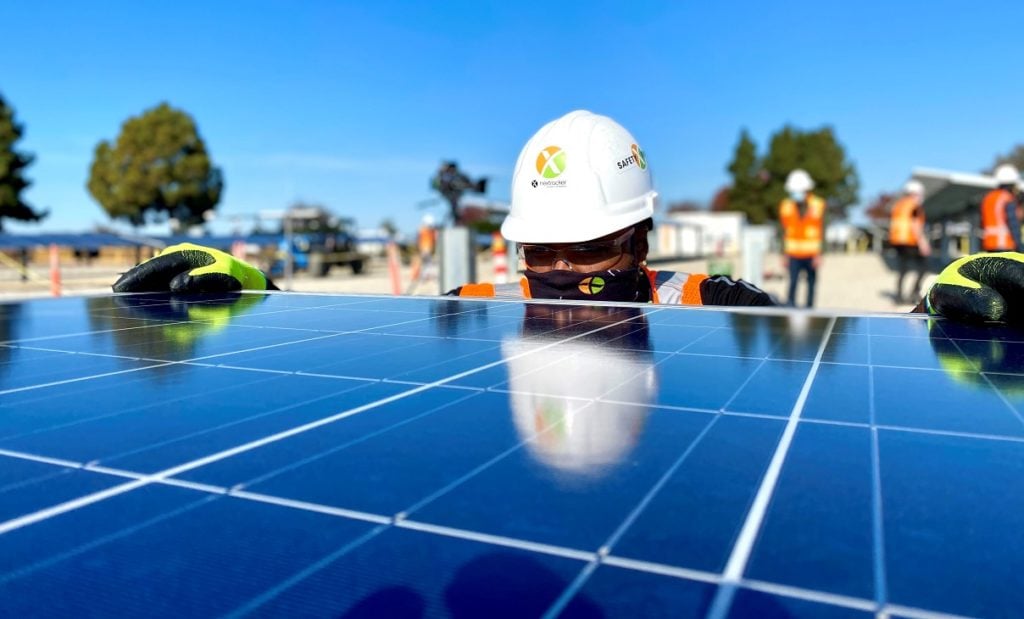 PV tracker solutions provider Nextracker has launched its investment roadshow after submitting an initial public offering (IPO) to the US stock market Nasdaq last month, seeking to raise up to US$534.9 million.
The IPO will see 23,255,814 shares of Nextracker's class A common stock become available at an expected price of between US$20-23 per share, with underwriters for the offering given the option to purchase an additional 3.5 million shares from Nextracker within a 30-day window.
Nextracker is a subsidiary of Flex Ltd, a global manufacturing firm, though the company began to detach itself from Flex this time last year when it secured a US$500 million equity sale to an arm of investor TPG Rise.
In its IPO, Nextracker claimed that it had shipped 70GW of tracker technology worldwide as of September 2022, cumulatively worth over US$67 billion. In the six-month period leading to 30 September 2022, the company generated over US$870 million in revenue and US$114 million in gross profits. It said that it saw over US$1.4 billion in revenue over the fiscal year 2022.
The company said that as of 31 December 2022, it had confirmed orders and commitments for projects totalling an aggregate value of approximately US$2.1 billion.
J.P. Morgan, BofA Securities, Citigroup, and Barclays are acting as joint lead book-running managers for the IPO.
Last year also saw Nextracker open three new US manufacturing facilities, the latest being the reopened Bethlehem steel factory in Pennsylvania in partnership with steel producer BCI Steel to process the metal and produce solar tracking equipment.
The company has a target of 10GW of US tracker capacity, as many companies have sought to build out their US supply chains following the Inflation Reduction Act.