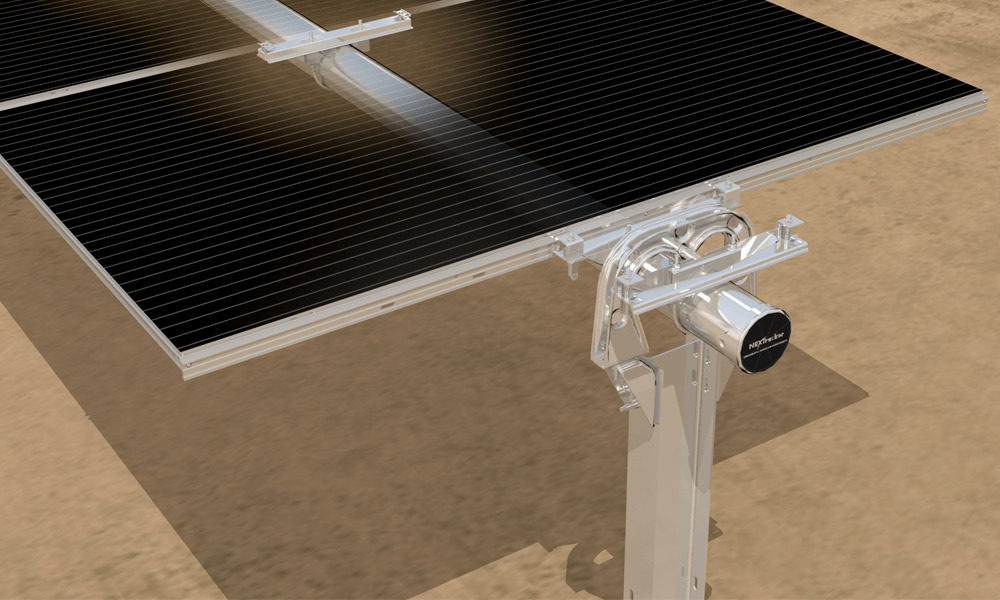 Tracker supplier NEXTracker will provide trackers for 634MW of First Solar projects using its Series 6 modules in the US.
The company will provide its NX Horizon trackers for the plants in southwestern US, including a 312MW installation in Phoebe, Texas, and two Californaia projects – 193MW in Rosamond and 129MW in Willow.
NEXTracker will also provide a new racking technology for First Solar's Series 6 PV module, which includes new panel clamps for rail alignment and rapid module installation.
Dan Shugar, founder and CEO of NEXTracker, said: "With First Solar's Series 6, they have created an elegant, superior thin film technology, with high efficiency and a beneficial temperature coefficient. The excellent diffuse light response of First Solar's photovoltaic cells pairs perfectly with TrueCapture, NEXTracker's proprietary smart control system to increase yields in PV power plants. We're extremely pleased to be collaborating with First Solar on their latest system designs to offer attractive levelized cost of energy to global customers."
Georges Antoun, chief commercial officer of First Solar, added: "For the past year we've invested in partnering with the right suppliers who could complement our Series 6 technology in terms of innovation in system performance. As part of our core ecosystem, NEXTracker is not only the global market share leader in solar tracking technology, but also delivers unparalleled design and customer service. We look forward to more successes together."