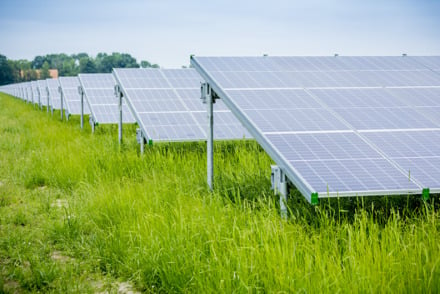 Dutch energy company Nuon has signed off on a deal to acquire three PV projects in the Netherlands from Powerfield for an undisclosed sum.
Nuon, a subsidiary of Vattenfall, will look to complete all three projects by early 2019. The largest PV project, located in Friesland, will have a total generation capacity of 17MW. The other two projects at Coevorden and Gasselternijveen will have generation capacities of 7MW and 3.5MW, respectively.
Margit Deimel, director of large-scale solar at Vattenfall, said: "We are very pleased with this acquisition. The SDE subsidy and permit have already been obtained for Coevorden and Gasselternijveen. This means that we can also start pretty quickly with the construction of two solar parks. … The ultimate goal is to deliver the first kilowatt hours on the net next year."
Jean-Louis Bertholet, CFO at Powerfield, added: "We are proud of the fact that a reputable party like Nuon will take over these projects from us and bring them to realization. It confirms that PowerField has developed good land positions and that we are therefore making a relevant contribution to the sustainability of the Netherlands."
Earlier this year, Nuon announced that it is planning to develop a 70MW PV portfolio at six wind farms located across the Netherlands.