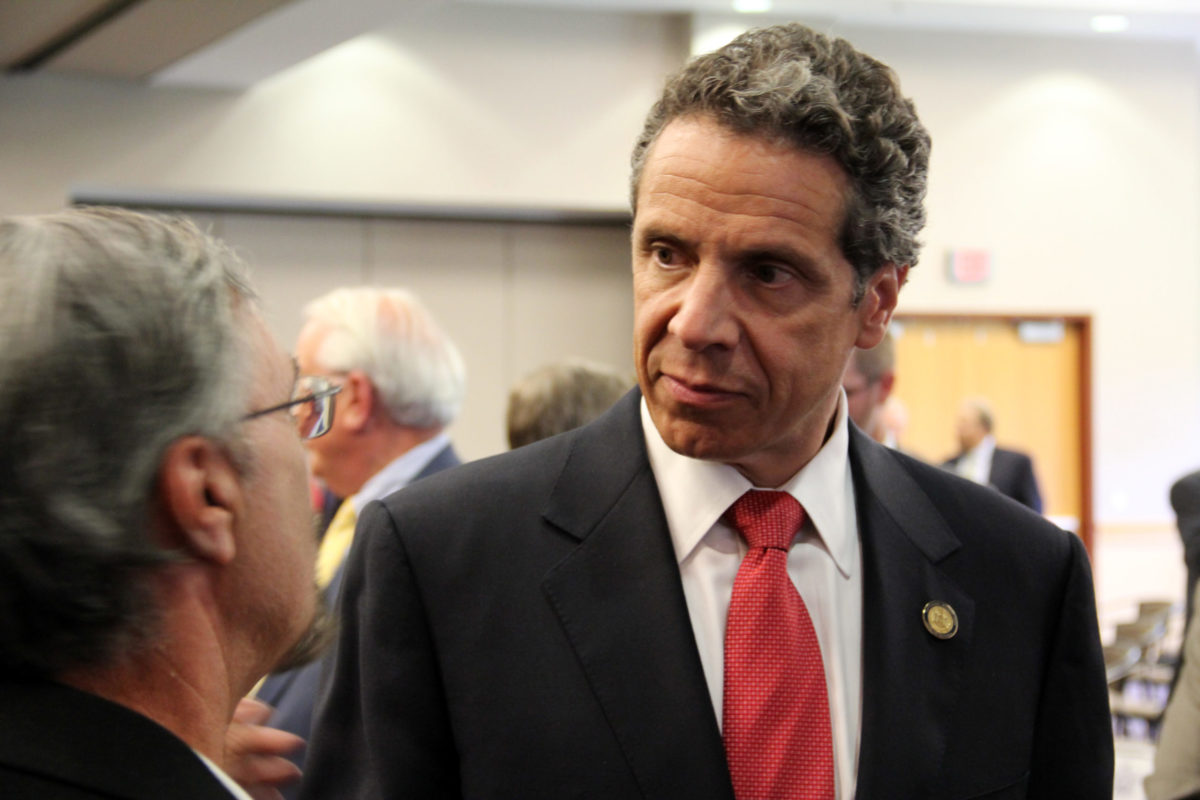 New York Governor Andrew M. Cuomo announced the next stage of the US$40 million NY Prize microgrid competition, which seeks to modernize the state's electric grid, help neighborhoods cut costs and promote clean energy.
The next round of financing will offer US$8 million in awards for engineering designs and business plans for community microgrids in order to guarantee that local power networks can operate independently during emergencies or power outages. The initial phase was originally announced by Cuomo during his State of the State address in January 2016.
Cuomo noted: "This competition will help make communities more resilient as well as bring New York one step closer in its goal toward achieving 50 percent renewable energy by 2030. By creating strong local power networks, we can help modernize our energy grid while providing clean, reliable power to New Yorkers for years to come."
As a result of adding local renewable energy into the power system, these microgrids will help meet Cuomo's goal of drawing 50% of electricity from renewable sources by 2030.
Richard Kauffman, New York state chairman of energy and finance, said: "Community microgrids will reduce costs and add more clean energy technologies like solar, wind and batteries into the electric grid. NY Prize is an essential component of Governor Cuomo's Reforming the Energy Vision strategy to modernize our energy infrastructure and provide New Yorkers with greater opportunity to choose how they power their communities for greater reliability, affordability and a cleaner environment."
The NY Prize engineering design and business plan component will offer up to $1 million to each of the eight winners. Local governments, community leaders, non-profit groups and for-profit companies can apply for the awards. Projects that are not chosen for the awards will still be connected to resources at the New York State Energy Research and Development Authority (NYSERDA), the New York Power Authority (NYPA) and other groups in order to help them further their clean energy agenda.
Last year, NY Prize received 147 community microgrid applications from groups across New York and awarded US$100,000 to each of 83 proposals.
Micah Kotch, NYSERDA director of NY Prize and strategic advisor for innovation, added: "Under Governor Cuomo's leadership, communities across the state now have access to meaningful data on the costs and benefits of building local microgrids to provide clean, reliable power in the event of emergencies, and many have already made significant progress in identifying world-class partners to help design and build these critical systems. The state looks forward to continuing our work with communities, their partnering utilities, and innovative companies to advance local power and create models for others to replicate."
Microgrids are sprouting up all over New York, including smaller projects within New York City. One project, the TransActive Grid, stands as a joint venture between Lo3 Energy and ConsenSys and features a small network of 10 homes located in Brooklyn. The installation, although small, stands as an emerging trend in The Empire State, one in which energy transactions between neighbors rule over traditional interactions with utility companies.