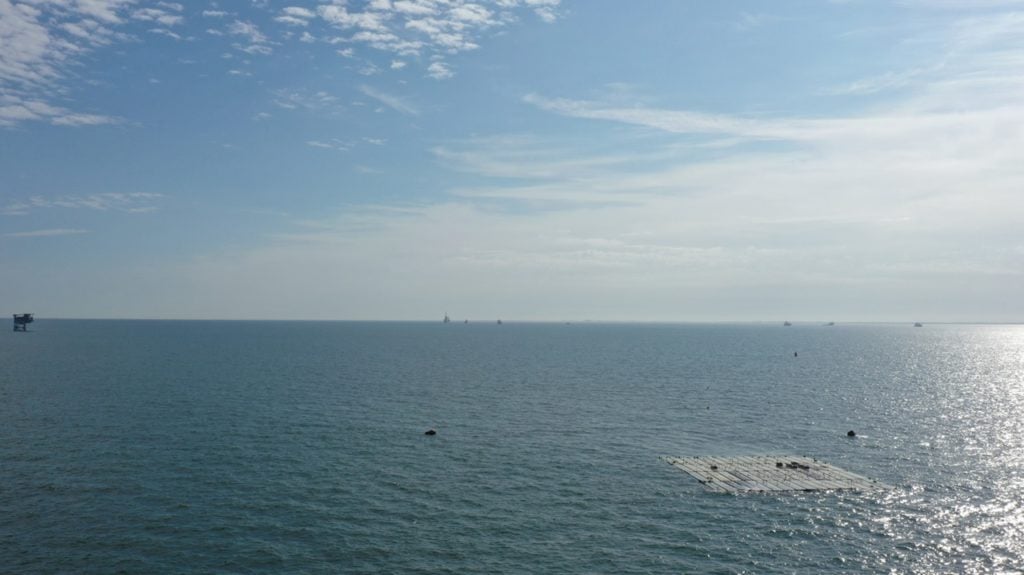 Offshore solar developer Oceans of Energy has received an approval in principle from certification services company Bureau Veritas for its high-wave offshore solar system design.
The system – which uses the sea surface directly as support and a system that combines rigid and flexible structures that allow it to ride the waves – is the "first" of its kind to be deployed in an offshore high-wave application, according to Oceans of Energy.
The company currently has a 0.5MW floating solar installation in the North Sea that has been operational since 2019.
Since its deployment, the project has withstood heavy storms with waves up to 9.9 metres and has also been basin-tested to withstand 13-metre-high waves.
The approval in principle includes all aspects and products needed for an offshore solar farm system, which is Oceans of Energy's basis of design, designed floaters, PV mounting, scale model testing reports and mooring system design.
"Oceans of Energy is very proud to receive this approval in principle as we realise it is a testimony of sound engineering, a feasible and sound concept choice and a recognition as a leading technology with a promising future," said Allard van Hoeken, founder and CEO of Oceans of Energy.
With Bureau Veritas' approval in principle, the offshore solar developer will now look into launching its second financing round and scale up its projects as it will be much easier to show the data to companies and receive financing, van Hoeken told PV Tech.
He added: "If you want to go for larger scale projects and getting the banks and insurance companies involved, they'll want to see those approvals in principle."