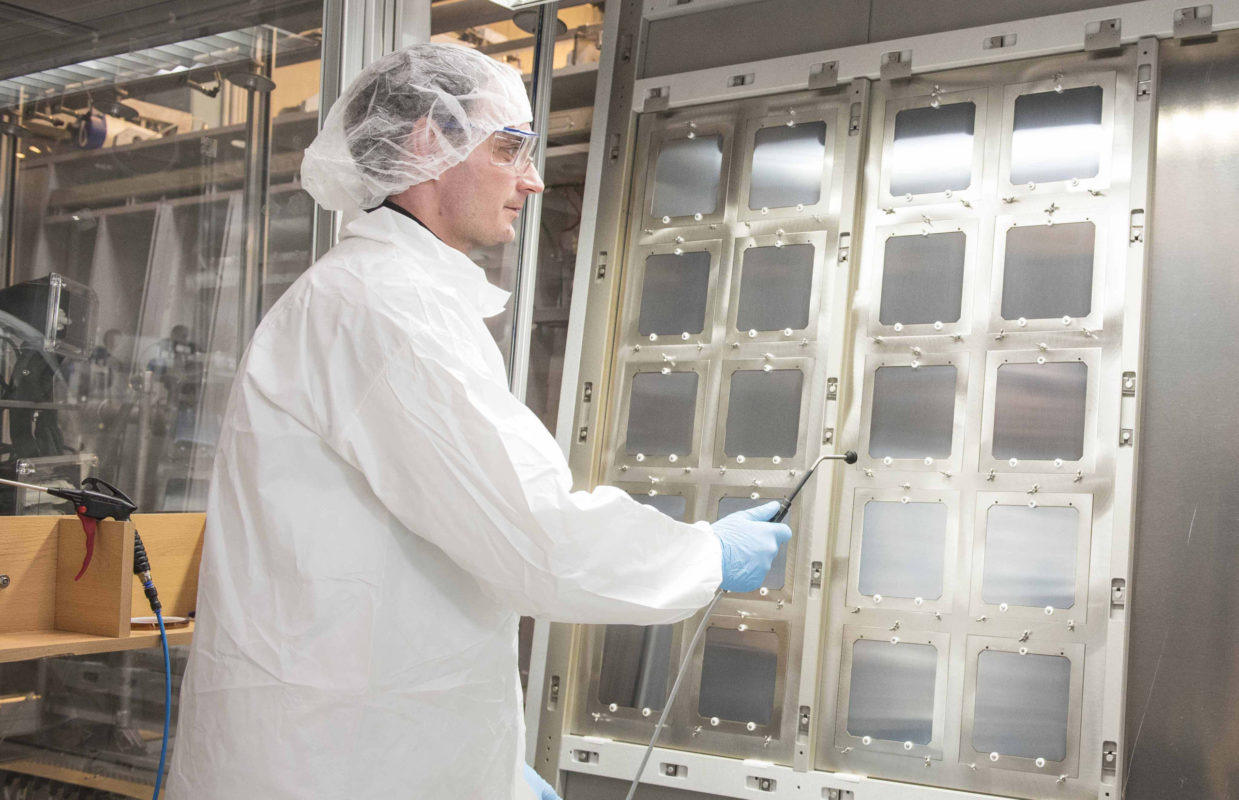 Perovskite solar cell developer Oxford Photovoltaics (PV) has been awarded a €2.8 million grant from the German Ministry of Economic Affairs and Energy to prepare perovskite-silicon solar cells for high-volume manufacturing.
The technology consortium is by headed by Oxford PV and includes specialist PV equipment manufacturer VON ARDENNE and three German institutes, Fraunhofer Institute for Solar Energy Systems, Helmholtz-Zentrum Berlin (HZB) and the Technical University of Berlin.
Oxford PV recently announced that it had achieved a world record certified efficiency of 27.3% for its perovskite solar cell. This exceeded the 26.7% efficiency world record for a single junction silicon solar cell.
The newly funded project is said to focus on the optimisation of the perovskite-silicon tandem solar cell architecture, to make further efficiency improvements on industrial 156 mm x 156 mm wafer formats. Importantly, this will include the refinement of industrial scale process technology as well as life-cycle analysis on the social-environmental impact of such cells.
Dr Chris Case, Chief Technology Officer at Oxford PV said: "The consortium partners bring together the perfect balance of expertise. Refining the manufacturing process of our perovskite solar cell technology will ensure the highest performing tandem solar cell in the field and the easy transfer of our technology into silicon solar cell and module production lines."
"Oxford PV has made substantial progress in scaling and preparing its technology for high volume manufacturing," added Frank P. Averdung, Chief Executive Officer at Oxford PV. "With commercial sized tandem cells already in production at our pilot line – it is now a matter of further optimising the process, in preparation for commercial deployment."