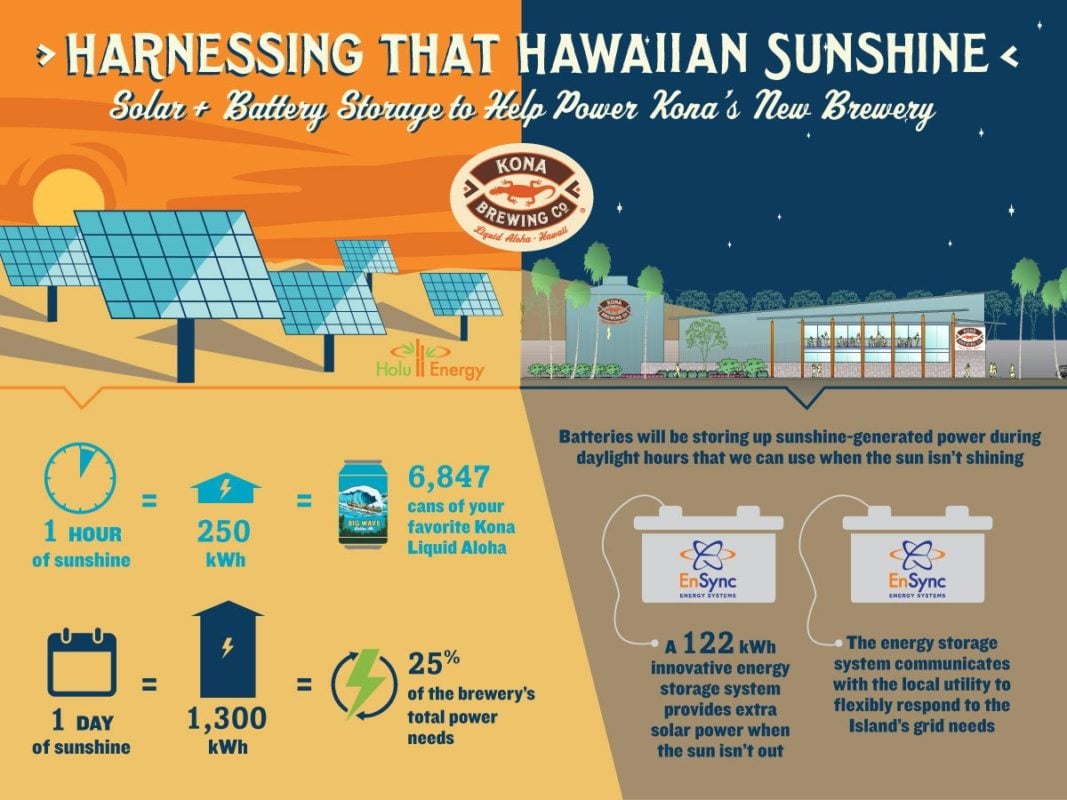 Following news yesterday of the first grid-scale solar-plus-storage system on the Hawaiian island of Molokai, two more modestly-sized projects show the potential diversity of applications for energy storage in the US state.
Energy-Storage.news just reported that the Hawaii Public Utilities Commission had approved a 22-year power purchase agreement (PPA) deal for the project on the island of Molokai, which would pair 4.88MW of solar with a 3MW / 15MWh lithium battery system.
Another Hawaii solar-plus-storage project backed by a long-term PPA was announced at the beginning of this month by Kona Brewing Company, a beer maker, and US distributed energy system provider EnSync Energy Systems (EnSync). Additionally, private sector affordable housing developer Michaels Development Company and EnSync have signed another 20-year PPA agreement, which will finance a 750kW solar PV canopy installation over the parking lot at Keahumoa Place, an affordable housing project.
To read the full version of this story visit Energy-Storage.news.