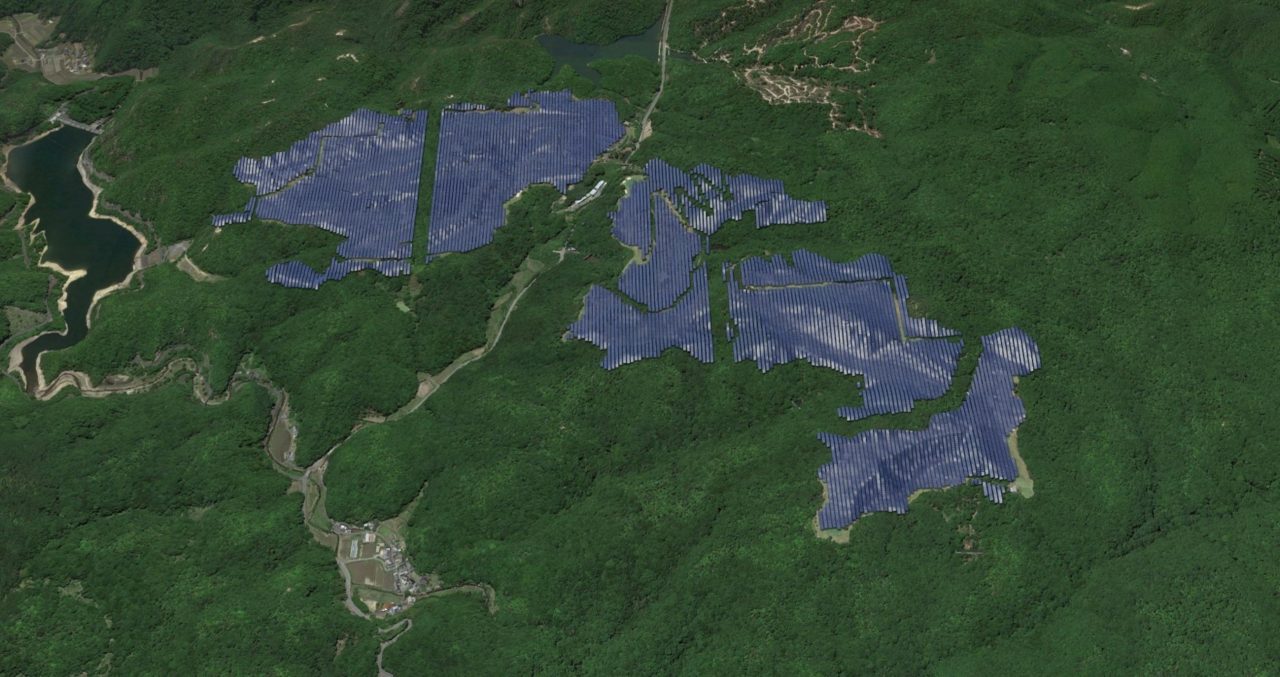 Pacifico Energy K.K. has started construction on a 102MW PV project in Ako, Hyogo Prefecture, Japan.
The Ako installation will be constructed on the site of a former golf course, with operations set to begin in Spring 2021. Once completed, the plant will generate approximately 125 million kWh annually, contributing to an annual reduction of approximately five tons of CO2 emissions.
Kansai Electric Power will purchase all electricity generated by the plant for twenty years at 24 yen per kilowatt hour. Pacifico Energy has now commenced construction on 11 solar power plants throughout Japan totaling 930 MW. Of those 11 installations, four have been completed and are now in commercial operation.