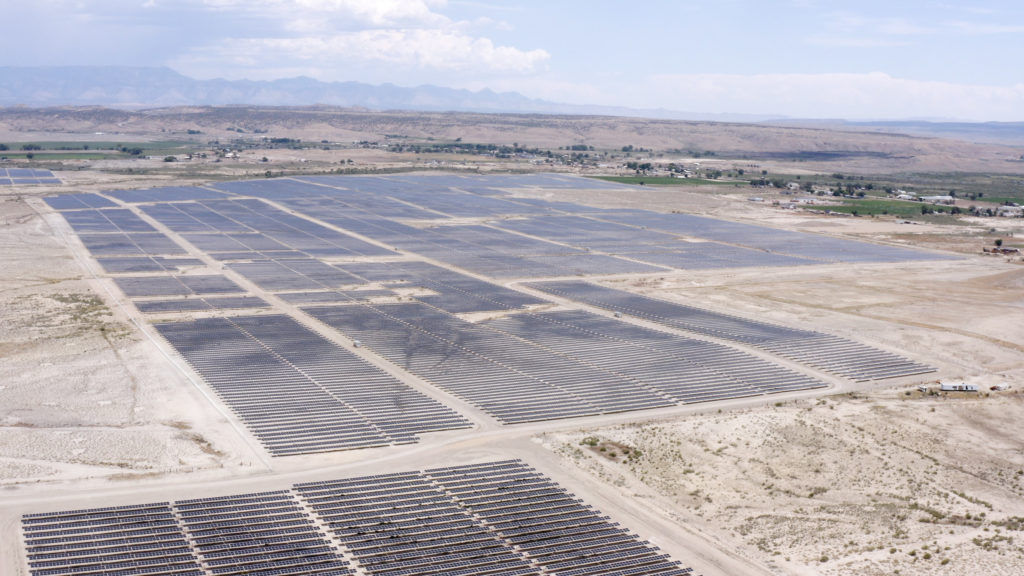 Western US electricity utility Pacificorp has released its 2023 Integrated Resource Plan (IRP) outlining significant solar, wind and storage capacity expansions as well as investment into new transmission lines.
By 2032, Pacificorp is planning to have an installed solar and wind capacity of over 20GW across the six states in which it operates – Utah, California, Idaho, Oregon, Washington and Wyoming. This is almost a fourfold increase on its current capacity. It is also planning 7.4GW of energy storage systems by 2029.
The IRP also continues Pacificorp's plans to add 2,500 miles of transmission lines, spanning the range of its territory between the Pacific Northwest and the Rocky Mountains, to support the deployment of the renewables. A report from the Lawrence Berkeley National Laboratory earlier this month found that almost 1TW of solar is waiting in US interconnection queues as grid demand is significantly outstripping availability.
The utility said its plans will result in a 70% reduction in greenhouse gas emissions by 2030 compared with 2005 levels, with an 87% reduction by 2035 and 100% by 2050.
A further plan, to be realised through 2042, outlines:
7,855MW of new solar resources (most paired with battery storage)
8,095MW of storage resources
9,111MW of new wind resources
4,953MW of capacity saved through energy efficiency programs
929MW of capacity saved through direct load control programs
Rick Link, senior vice president of resource planning, procurement and optimisation at PacifiCorp said: "We are engaged in a fundamental remaking of our regional generation and transmission network, which has served our customers so well for decades.
"As we transition to a net zero energy future, it is important to leverage the experience, skills and dedication of the communities that have supplied our energy needs for the past century."
Two weeks ago, the US Treasury released its guidance on the tax adders for renewables instalments in historically energy-producing or coal-based communities included in the Inflation Reduction Act. The scheme adds bonuses on top of the Investment and Production Tax Credits.
In 2021, state regulators announced that utilities operating in Washington – one of which is Pacificorp's subsidiary Pacific Power – must eliminate coal-fired generation by the end of 2025 and entirely decarbonise their electricity supply by 2045.