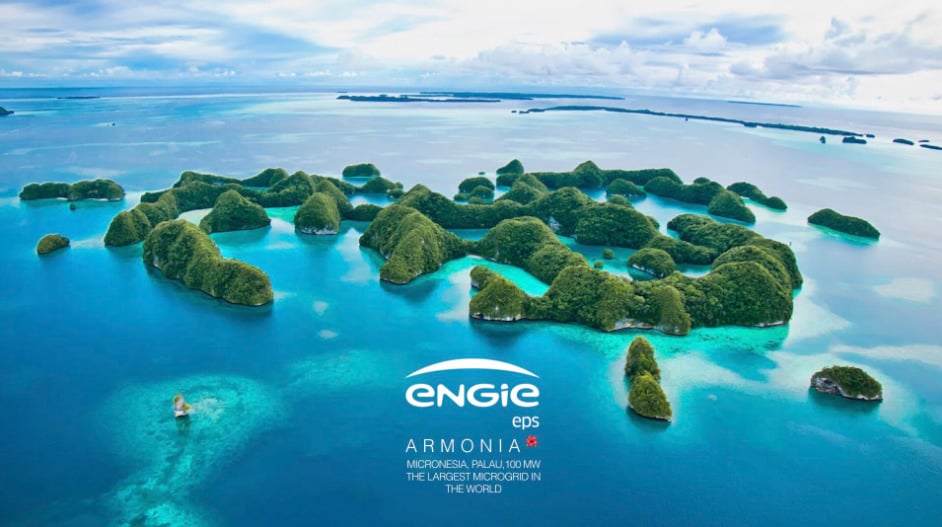 The Government of the Republic of Palau has re-opened a request for proposal (RfP) for a dispatchable solar PV project despite originally awarding the capacity and signing a power purchase agreement (PPA) with a subsidiary of French firm ENGIE in what had been dubbed as the world's largest microgrid.
An ENGIE EPS release stated that the Palau governnment's decision to re-open the RfP was due to "internal reasons". The french storage and microgrid specialist was due to build the original project that included existing diesel generation alongside up to 35MW of solar, for which land has already been secured, and up to 45MWh of battery storage.
The new RfP has been launched up to 15 March and a new PPA will be signed with the winner.
Despite the move, ENGIE EPS also stated that it "strongly believes that its unique, utility-scale project was a global reference for the state-of-the-art technology and the most competitive when it won the first RfP and is still the best offer. ENGIE EPS has therefore every confidence that it will again propose the most suitable solution to Palau's expectation."