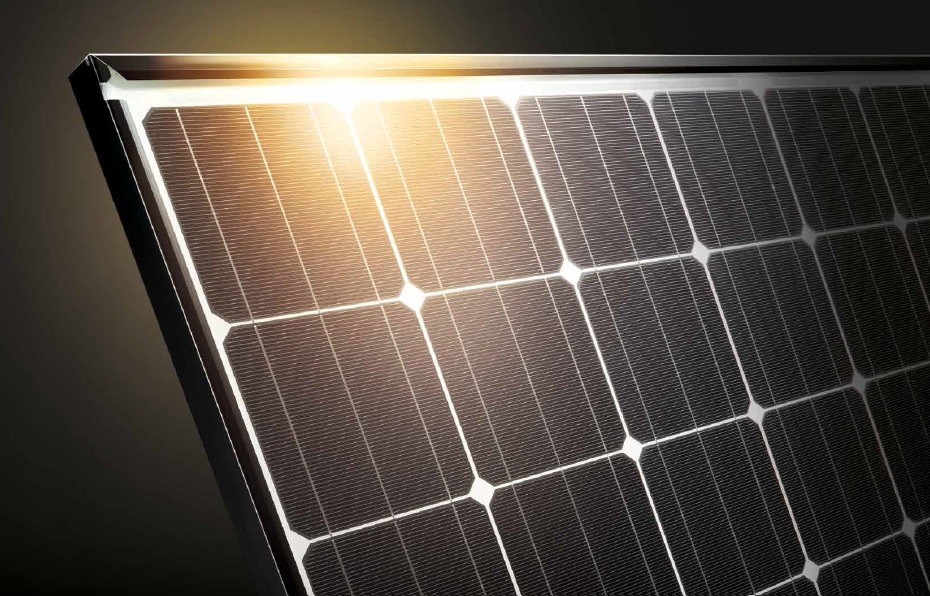 According to brief reports citing Tesla's CTO, Panasonic has started making its high-efficiency HIT (Heterojunction with Intrinsic Thin layer) solar cells at Gigafactory 2 in RiverBend, Buffalo, New York State.
No ribbon cutting ceremony, webcast or speeches, nor press releases or new images of outside or inside the facility seem to exist but a few words from Tesla's CTO, JB Straubel.
Should solar cell production have started then in itself it is a remarkable feat by Panasonic. Tesla and former SolarCity have proved adept at over-hyping and under-delivering on just about everything to date.
Considering that it was mid-October 2016 when Panasonic and Tesla said they would collaborate on solar cell and module production at the Buffalo facility, then later ditching SolarCity's Silevo cell technology for Panasonic's, no more than 10 months has gone by since that announcement.
Heterojunction solar cell processing equipment is not an off the shelf item at your local store and due to a major technology and capacity buy cycle in the upstream solar manufacturing sector, lead times for cell production equipment have lengthened to 9 to 12 months.
Of course the deal with Panasonic could have been made at an earlier time so lead times may not have been an issue but it is more likely that Panasonic may have shipped a small number of idled tools from Japan to Buffalo to meet milestones with new equipment ordered and delivered at later date.
Not surprisingly the mainstream media reports didn't cover any of this and even JB's limited comments were inline with Tesla's culture of vagueness. The one I liked the most was this from the Bloomberg post of an AP (Associated Press) article.
"By the end of this year we will have the ramp-up of solar roof modules started in a substantial way," Straubel told The Associated Press Thursday. "This is an interim milestone that we're pretty proud of."
Indeed, as PV Tech first reported in February, 2017 that Panasonic said it would have the equipment delivered, installed and commissioned and an initial ramp of production started in the summer of 2017.
That didn't last long as PV Tech later reported Tesla had stated that production of the roofing tiles would not enter mass production at its Gigafactory 2 until the end of 2017.
It should be noted that production of the initial solar roof tile products that grace some of Tesla's executives homes are being made at the former SolarCity pilot line in Fremont California, with cells shipped supplied by Panasonic from its Malaysian or Japanese plants.
In another liked quote from JB, Panasonic is expected to ramp the real volume product, solar cells and panels for conventional solar rooftop systems to 2GW at Gigafactory 2, not the 1GW initially planned under the SolarCity/Silevo plans.
Of course JB noted (not) that the initial Panasonic ramp to 1GW had been pushed back to 2019 and simply failed to say when a further gigawatt of capacity would come on stream.
At the moment, I can only assume that Panasonic has a small solar cell production line in place to feed the niche roof tile product assembly at Fremont.