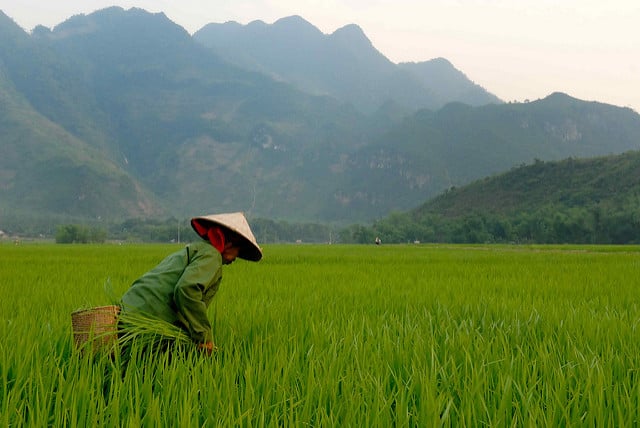 Pacific Energy Network Vietnam (PEN-VN) has started construction on a 13MW project at Binh Hoa Industrial Park, An Giang Province, in Vietnam.
A source told PV Tech that modules are expected to arrive in April, with commissioning planned for August. A power purchase agreement (PPA) was signed with monopoly utility EVN in early October.
PEN-VN, a sister company of Washington State-based firm Pacific Energy Network, is also said to be developing another 30MW project in Vietnam.
Conergy breaks ground on 30MW
In related news, Conergy has been selected as EPC contractor for a 30MW solar project in the south central coastal region of Vietnam, its first project in the country. A ground-breaking ceremony was held today.
The solar plant will be located in Vietnam's most arid province, Ninh Thuan, and is being built by Conergy on behalf of investment firms BIM Group, headquartered in Vietnam, and AC Energy from the Philippines. Construction will begin in April this year and the project is scheduled to be connected to Vietnam's power grid in December. A Conergy release said this represents the first phase of a 300MW clean energy pipeline.
BIM Group and AC Energy executives chose to partner with Conergy based upon the company's successful solar farms in neighbouring countries across the ASEAN region.
"AC Energy is very keen to participate in the fast-growing Vietnam power sector, with pioneering investments in renewable energy. We are delighted to partner with BIM group, which has a significant presence in Ninh Thuan province, which in turn has among the best solar irradiance in the country", said AC Energy CEO Eric Francia.
Last week, PV Tech reported that Vietnamese Provinces are beginning to come out with their own favourable renewable energy policies, but the largest projects remain risky propositions.