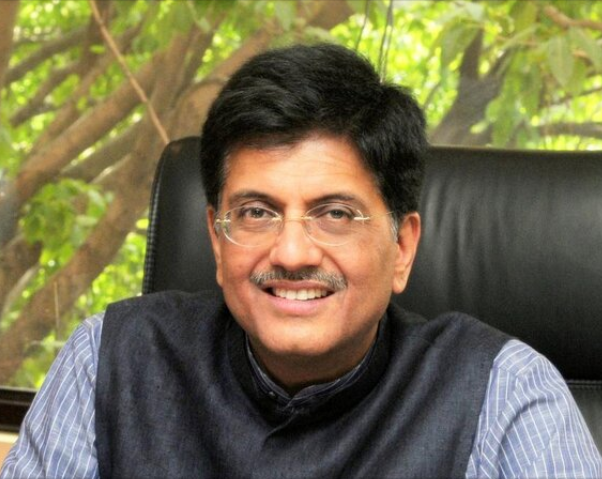 Stricter quality standards are due to be brought in for Indian solar tenders, including inspections for modules, cells and wafers, according to energy and mines minister Piyush Goyal.
Issuing a warning to both developers and manufacturers at the Indo-German Energy Forum at Intersolar Europe last Friday, Goyal said: "Bear in mind we are watching, we are watching your performance."
The Ministry of New and Renewable Energy (MNRE) had already released a draft technical regulation for testing and standardisation of solar equipment last August. This came after months of industry commentators expressing fears over the quality of equipment being brought into India, particularly with the plummeting of solar project tariffs.
Since then, manufacturers from Taiwan, China and India have all told PV Tech that tier-one manufacturers tend to have to give their lowest priced bill of materials to the Indian market, given the focus on cost reductions. This has led to fears about whether other less reliable equipment is entering the country.
Goyal has now said: "Quality standards are going to be tightened for all future bidding going forward. There will be inspection of facilities before we approve people for their ability to participate in tenders, so even developers will have to procure from approved companies [only]."
However, Goyal noted that these new quality standards could not be imposed on contracts that have already been bid out.
Instead, all future tenders will have "strict standards" on modules, with any manufacturer at home or abroad requiring approval. Comparable rules for the entire value chain, including for cells and wafers, will follow.
Goyal said: "Similarly for cells we are coming out with standards very soon and we'll give you six or seven months for Indian industry and all other manufacturers across the world to come within the framework of our standards for cells – and possibly a year, year and a half for the wafers to come. That is something where I still have to make up my mind."
"The entire value chain is going to have very strict standards because I don't want my Indian people to ever suffer from bad quality equipment."
Goyal added that he expected all companies that have won tenders already to focus on quality equipment – warning: "Those companies that do not live up to good quality standards will certainly not be allowed to participate in this beautiful growth story on renewable energy particularly on solar energy that we can see before our eyes growing in India."
Jasmeet Khurana, associate director, consulting at Bridge to India, told PV Tech that the draft regulation standards for solar equipment are effectively a copy of IEC standards. Therefore the only real change is that solar manufacturers will also have to obtain certification within India.
Indian authorities will have the right to go and inspect any batch of solar modules, at an Indian fab or in warehouse storage, to make sure that they are still complying with the standard, Khurana added.
Bridge to India has already highlighted the need to educate the sector and ensure high performance standards in a rapidly evolving market. It started with a report on how poor implementation of DC cables has caused underperformance in India.
At the same forum at Intersolar last week, Goyal issued a challenge to Germany and Munich in a race to have the world's first 100% renewable energy-powered city. Goyal chose the world's oldest city Varanasi to compete with Munich.