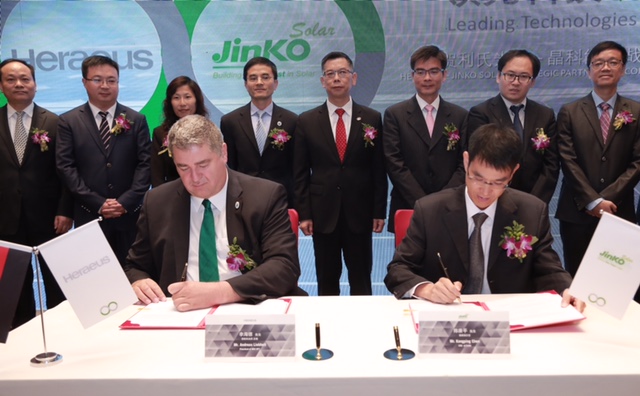 Updated: Major PV metallization paste producer Heraeus Photovoltaics has announced that its President, Andreas Liebheit has already stepped down from his position, due to personal reasons.
Liebheit joined Heraeus in November, 2013 to take over the running of the division when Andy London, a 40 year veteran planned to retire. Liebheit had been European managing director for Hanwha Solar One, now known as Hanwha Q CELLS, a 'Silicon Module Super League' (SMSL) member.
Liebheit had been responsible for shifting key operations of Heraeus Photovoltaics to Asia, establishing closer ties with customers and moved to Shanghai, China to lead the company. In the last two years, Liebheit led the division into offering a broader product portfolio for the PV manufacturing sector, outside just metallization pastes.
Heraeus said that Liebheit stepped down from his position on July 15th, instead of leaving the company.
On a temporary basis, Raymund Chua, Head of HPT in Singapore and Head of Heraeus' Asia-Pacific Regional Center, is taking charge of Heraeus PV Global Business Unit, while the company seeks a permanent replacement.
"I would like to personally thank Andreas Liebheit for the great commitment he has shown in expanding Heraeus Photovoltaics. Together with the leadership team and all Heraeus Photovoltaics employees, he has positioned this business as a leading provider of photovoltaic solutions," noted Heraeus CEO Jan Rinnert. "The photovoltaic industry shows great potential for growth and we are committed to capitalize on these opportunities."